27Jun(Jun 27)09:0030(Jun 30)16:00QBN Joint Booth @ World of QUANTUM 2023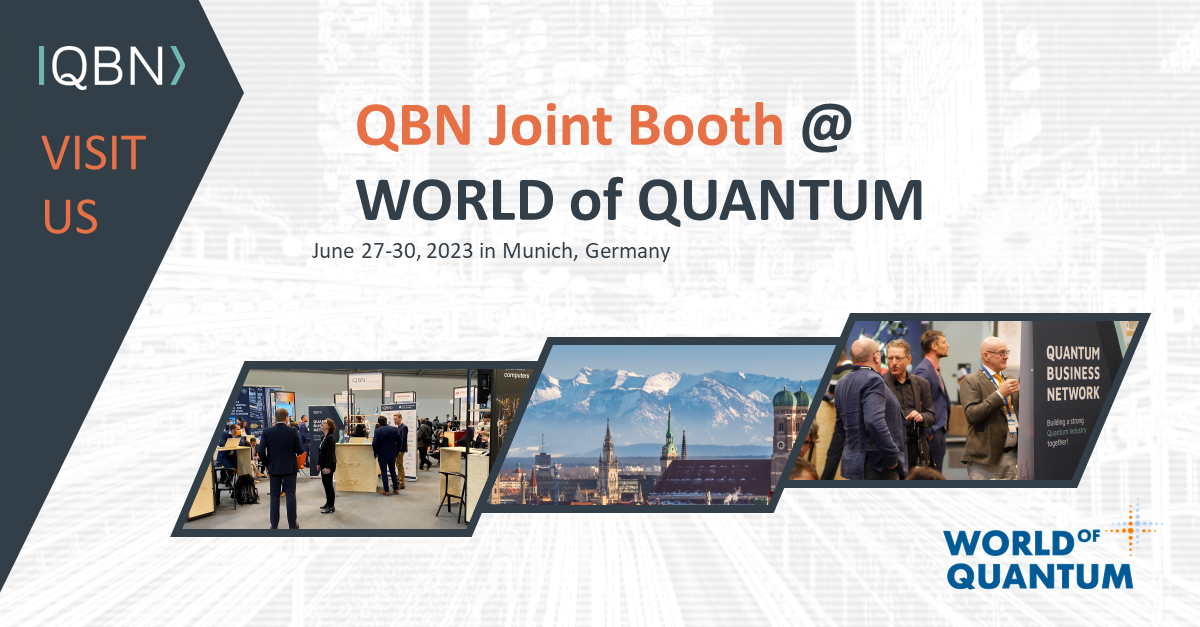 Event Details

World of QUANTUM as a part of LASER World of PHOTONICS 2023 trade fair is one of the most important events for quantum community with 75 exhibitors and nearly 9000 visitors as shown in the last year's statistics and this year is expected to be even more grand. Photonics and quantum technology trade fair is a unique opportunity to build new partnerships, meet international costumers and explore the latest developments in quantum ecosystem. The exhibition covers all facets and application potentials of quantum technologies such as computing and simulation, communication and cryptography, imaging and sensor technology as well as photonics as enabling technology ensuring that participation is valuable for everyone. Read more about QBN last year's success and meet us and 9 of our members at the LASER World of Photonics / World of QUANTUM 2023:
Events @ World of QUANTUM
Contact us if you want to become a co-exhibitor or find out more about the event.
more
Time

27 Jun 2023, 9:00 - 30 Jun 2023, 16:00(GMT+02:00) View in my time
Location

Messe Munich

Am Messeturm, 81829 Munich