The highly anticipated QBN Quantum Industry Summit, the premier international Quantum Biz & Tech Conference with a parallel industry exhibition on 10-11 Oct in Stuttgart, was a great success.
Hundreds of attendees and 100+ speakers and panelists from all over the globe, 35+ sessions in 4 parallel tracks, all culminating in many new contacts, valuable business opportunities, utilizable panel conclusions, collaboration commitment and one common spirit, to celebrate the quantum industry and further grow it together!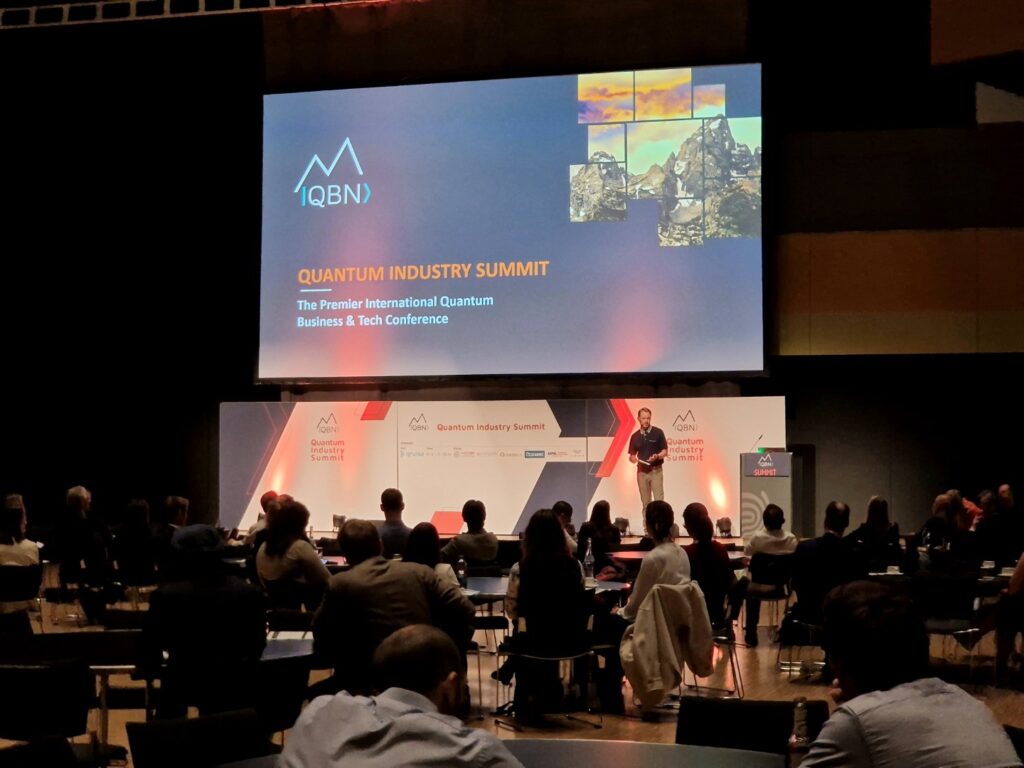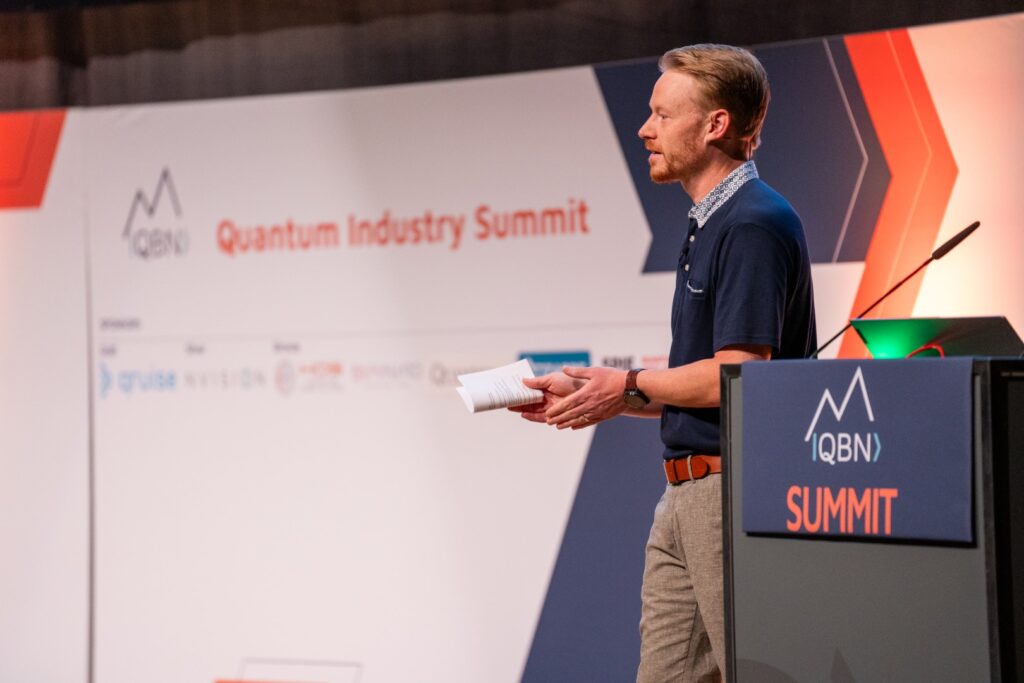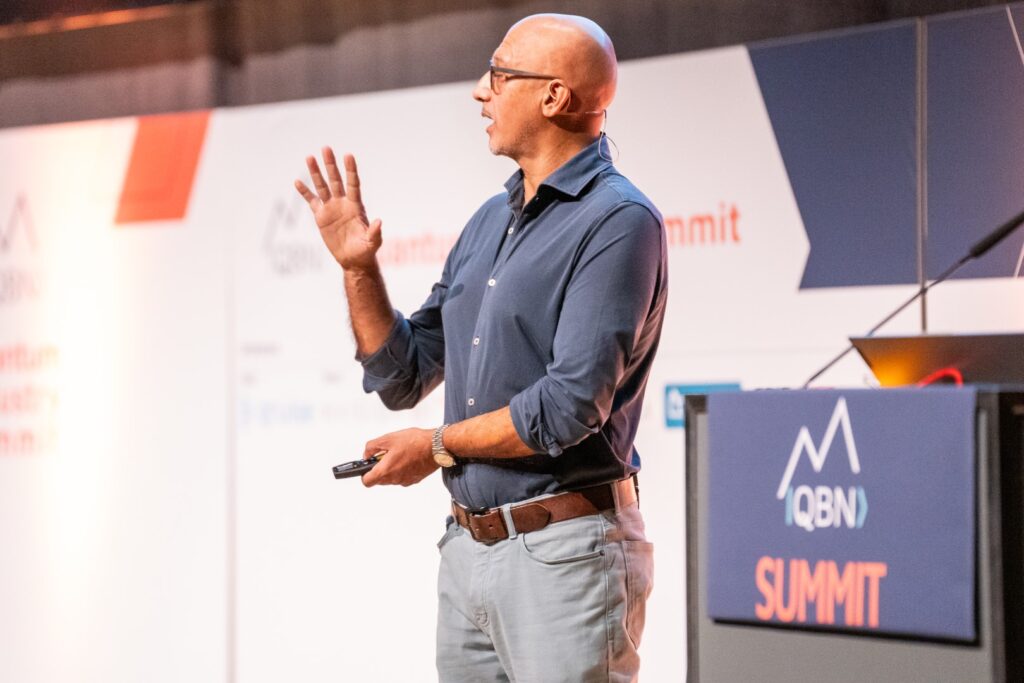 World leaders, hidden champions, and newcomers from industry, academia and politics came to together to address the pressing demands and challenges facing the quantum industry, promote the European sovereignty in the global quantum landscape, and drive innovation and industrialization of quantum technologies.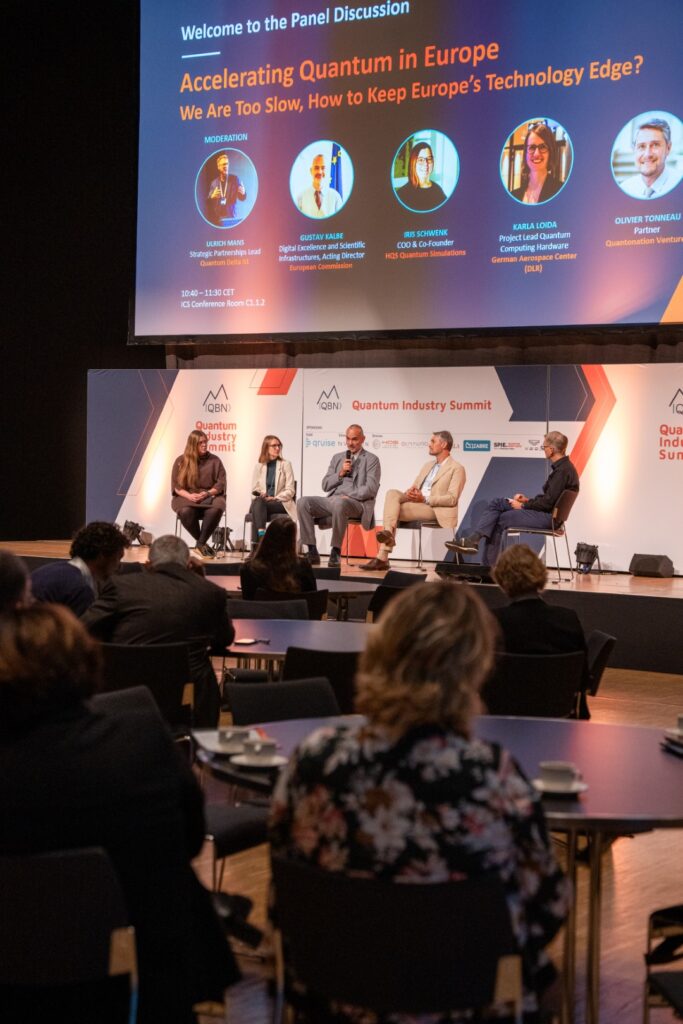 "At QBN, we belive in the disruptive power of quantum technologies that will enable us to tackle global and societal challenges and ultimately secure wealth, security and soreignthy. We also belive in the absolute urgency for suitable holistic strategies and the important of a hands-on implementation." says Johannes Verst, CEO of QBN.
"Thus it was a great pleasure to bring together top-tier international stakeholders and discuss the latest developments and most pressing challenges of the growing quantum industry. Together we made an important step towards a strong, self-supporting quantum economy and within QBN we will further drive quantum businesses and supporting our members to become world leaders."
Track 1 – Business, Politics and Ecosystem are crucial factors of the transition of deep physics research to deeptech to a strong, self-supporting quantum economy. Knowing the changing impact of deeptech on humanity from Ilyas' keynote, we had hot debates, on stage and during the networking breaks about how to accelerate quantum in Europe and keep Europe's technology edge, the global vs regional character of quantum and the illusion (?) of true European deeptech innovation.
Track 2 – Quantum Technologies & Supply Chains featured leading industry experts and scientists presenting meaningful business and collaboration opportunities along the supply chains from materials and components up to the integrators. Thus, key players from quantum computing, quantum sensing and imaging and quantum communications and cybersecurity got deep insights into the state of the art and a good overview of their suppliers, competitors and customers.
Track 3: Industry Applications & User Access provided industry end-users an onboarding and deepdive into the application potential of quantum technologies, how to approach quantum as a company and how to get access. Afterwards industry representatives knew what quantum can do for their sector, such as Healthcare, Manufacturing, Logistics, Energy, Finance, Defence, Aerospace, Maritime, Space, and Chemistry and Materials Science.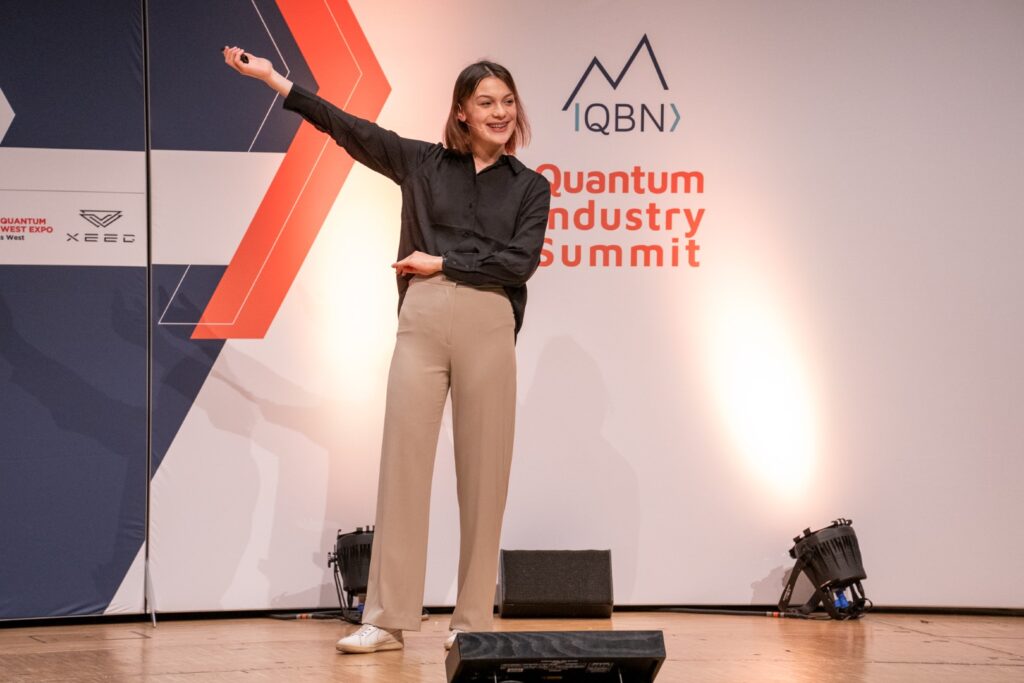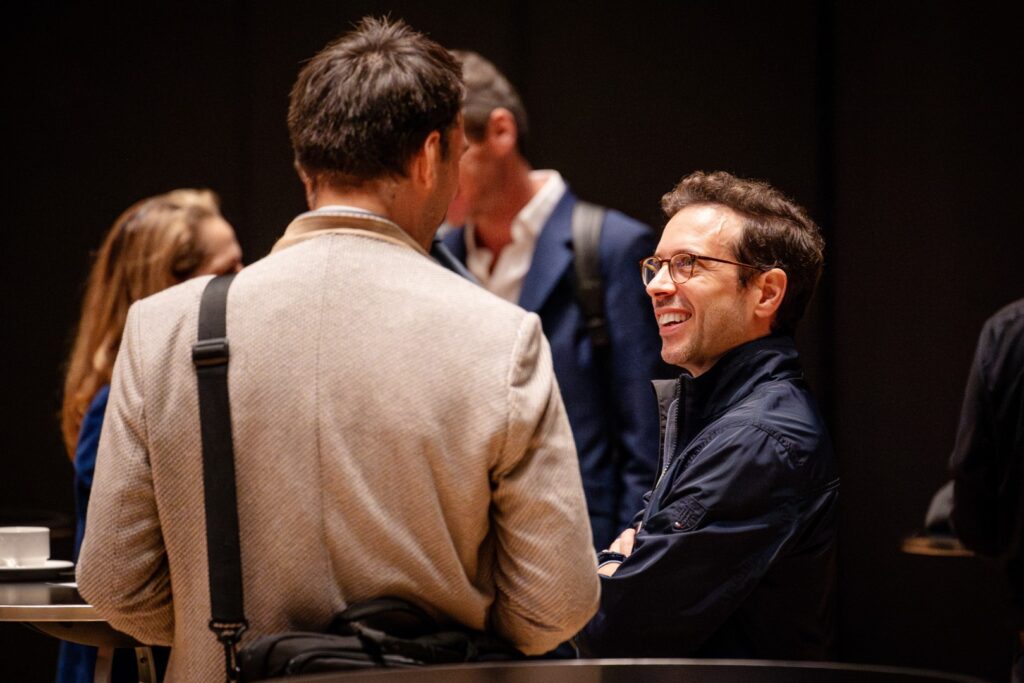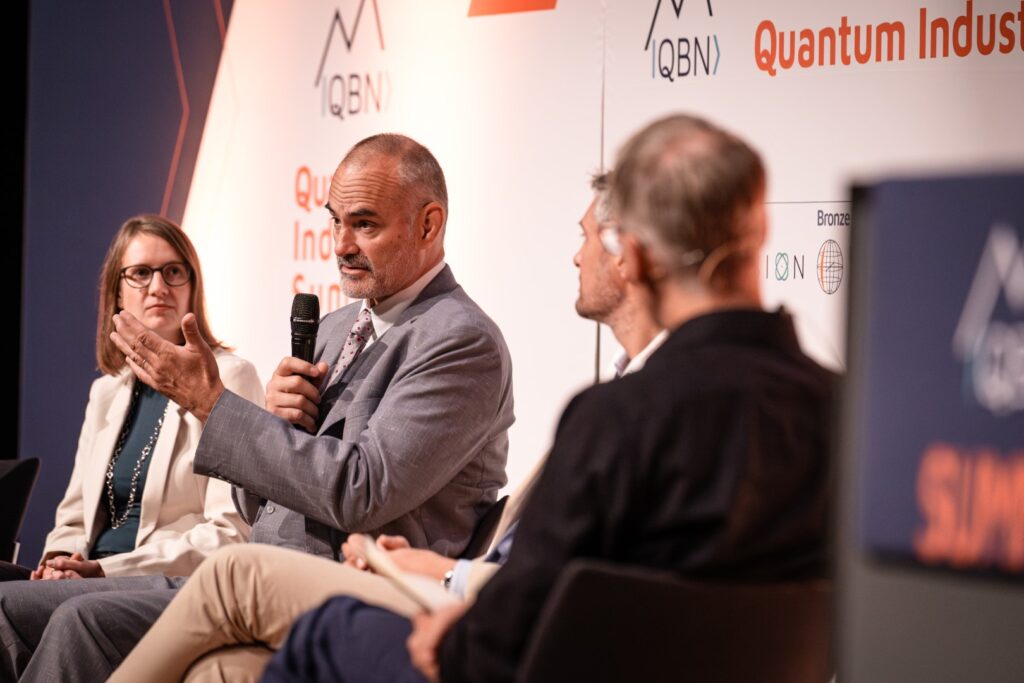 Track 4: Investment Forum & Live Demos provided selected early-stage startups the opportunity to pitch their projects to international deeptech VCs and gain valuable feedback. On the second day quantum companies showcased their products and services in live demos.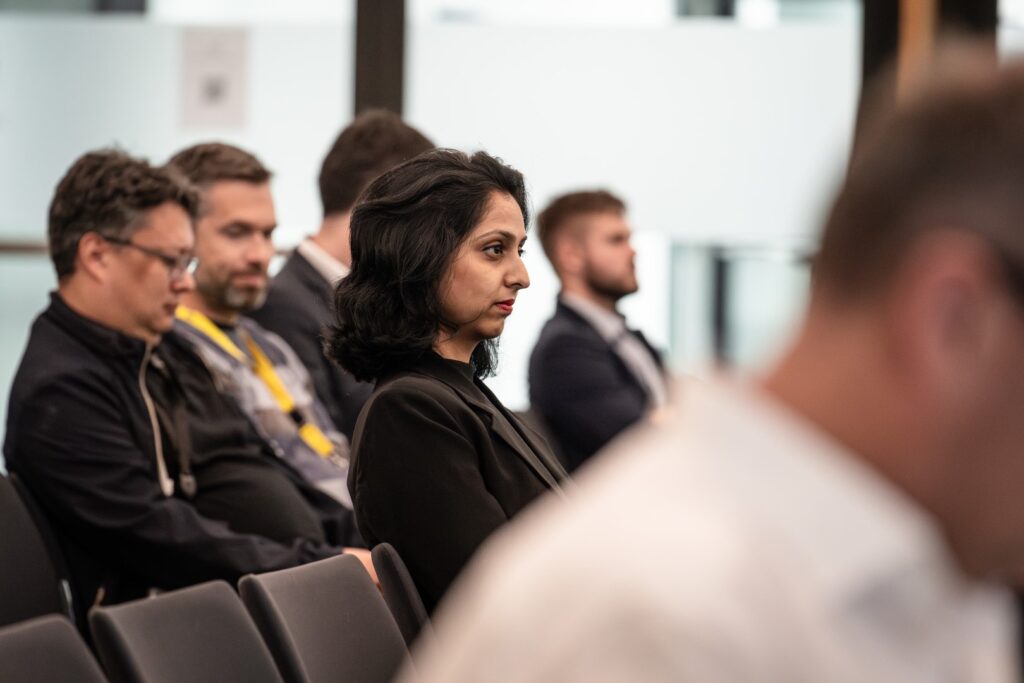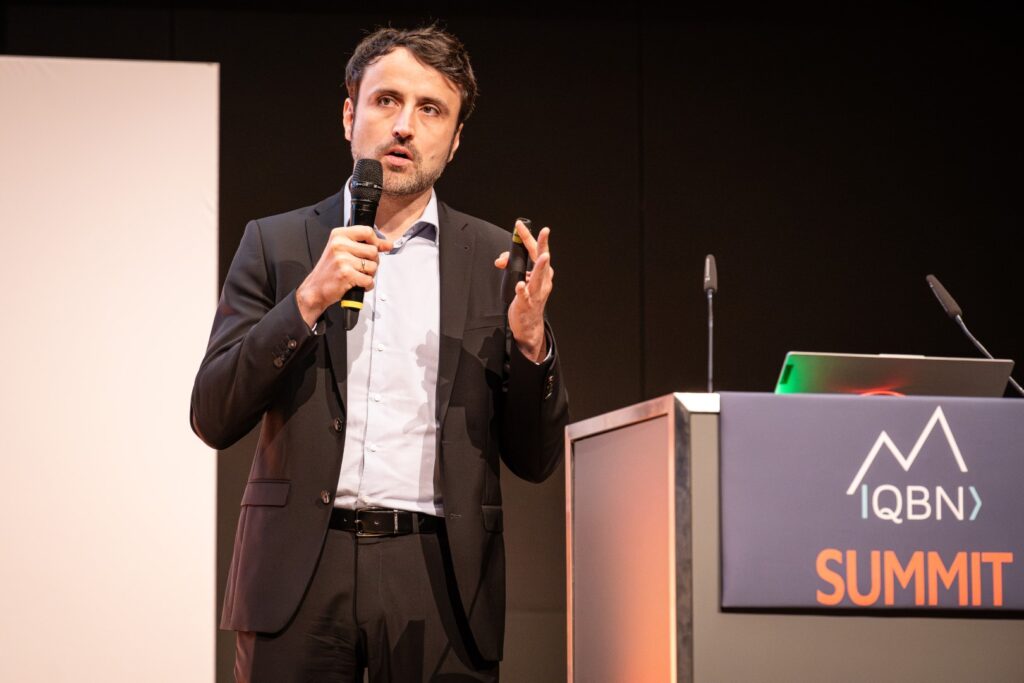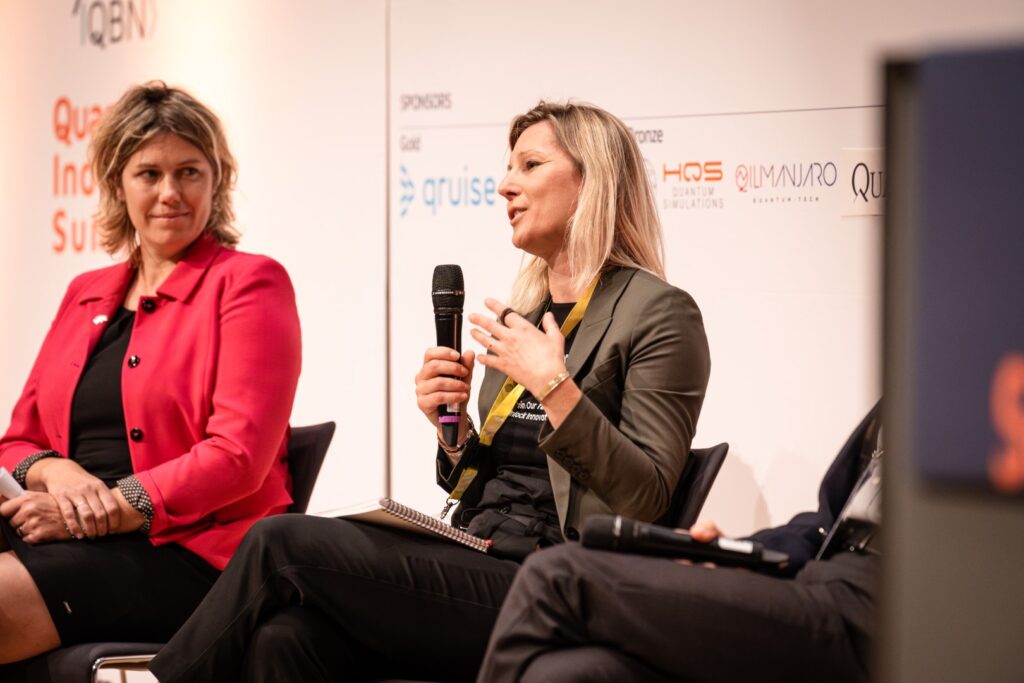 And again, the very popular QBN Joint Booth at the parallel industry exhibition, this time with co-exhibitors Akhetonics, Diatope, eleQtron, Qilimanjaro Quantum Tech, Qruise, QuEra, QuiX Quantum, and Single Quantum provided an all-round carefree package and a crowd puller.
The QBN Quantum Industry Summit was made possible by the generous support of its Gold Sponsor Qruise, Silver Sponsor Nvision Imaging Technologies, and Bronze Sponsors HQS Quantum Simulations, Qilimanjaro Quantum Tech, Qzabre, Quandela, SPIE and XeedQ, as well as all our media and network partners.
The QBN Summit team says THANK YOU!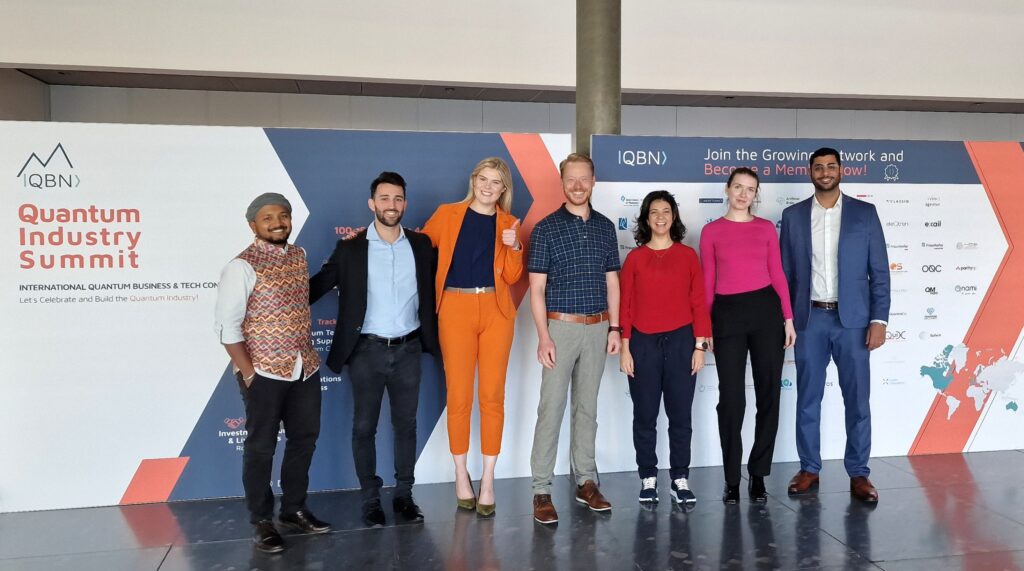 Let's further build the quantum industry together!
Further reading: