25Nov09:3017:00QBN Meeting on Quantum Computing Software & Algorithms - Looking Beyond User Access & Simulators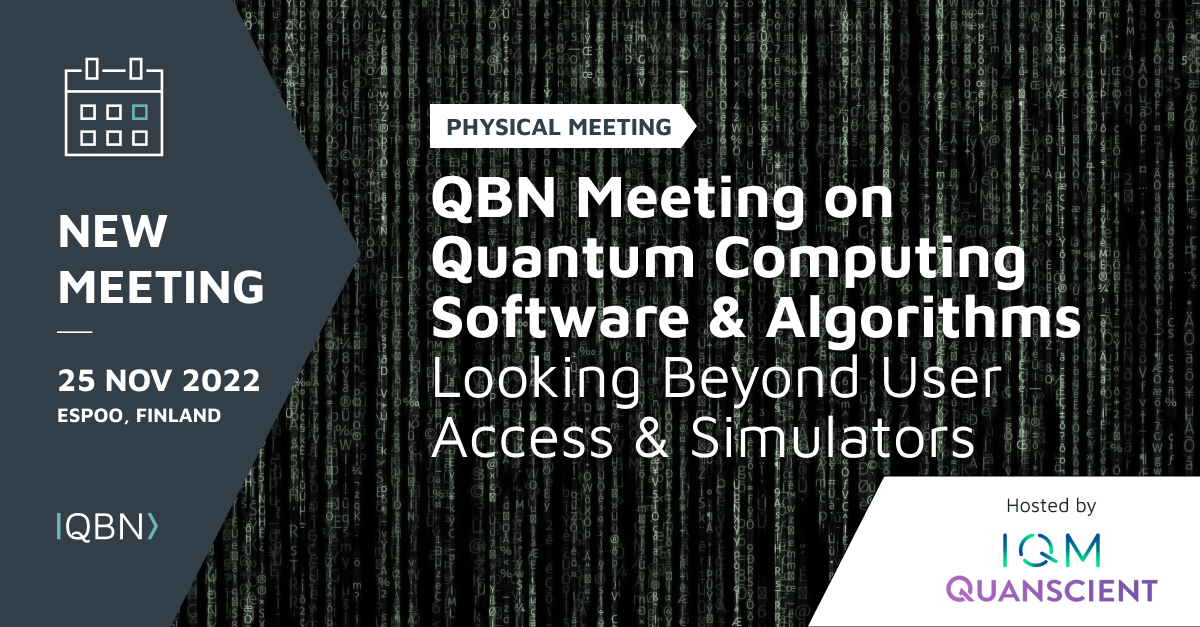 Time

25 Nov 2022, 9:30 - 25 Nov 2022, 17:00(GMT+00:00) View in my time
Location

IQM

Keilaranta 19, 02150 Espoo, Finland
Speakers for this event
Alona Sakhnenko

Alona Sakhnenko

Scientist

Scientist

Ljubomir Budinski

Ljubomir Budinski

Quantum Algorithm Researcher at Quanscient and Professor at the University of Novi Sad

Quantum Algorithm Researcher at Quanscient and Professor at the University of Novi Sad

Marco Maronese

CTO

Raghunath Koduvayur

Raghunath Koduvayur

Head of Marketing and Communications

Head of Marketing and Communications

Tommi Mikkonen

Professor

Valtteri Lahtinen

CSO

Ville Kotovirta

Ville Kotovirta

Team leader

Team leader

Vincent van Wingerden

Vincent van Wingerden

Business Development Manager Europe

Business Development Manager Europe
Event Details

Quantum computing real-life applications range from enabling the power of machine learning and solving hardest optimization problems to powerful multiphysical simulations. Providing industry end-users, especially small and medium-sized companies with access is essential to unleash the potential. Let's look beyond user access and simulators and explore our future world powered by quantum computing.

Don't miss this unique opportunity to visit IQM's lab, meet the quantum experts from industry and academia and boost your personal and professional network. For attending the lab visit signing a visitor NDA is required.

Also check out the QBN Meeting on Accelerators for HPC Centers the day before in Espoo, Finland. Join the informal evening dinner on the 24 November. Dinner is on us sponsored by IQM. Stay tuned for the speaker announcements.

Here you can find some hotel recommendations.
Agenda
Opening
Welcoming words
Johannes Verst, QBN
Quanscient overview
Valtteri Lahtinen, Quanscient
Quantum computing through software engineering lenses
Tommi Mikkonen, University of Jyväskylä
Making quantum software development accessible using the Classiq platform
Vincent van Wingerden, Classiq
IQM's quantum computing strategy
Raghunath Koduvayur, IQM
Machine learning and simulation on NISQ devices
Alona Sakhnenko, Fraunhofer IKS
Future of multiphysics: Quantum lattice Boltzmann method
Ljubomir Budinski, Quanscient and the University of Novi Sad
tba
Ville Kotovirta, VTT
Unleashing the power of quantum hardware by deep learning-based software
Marco Maronese, Qbrain