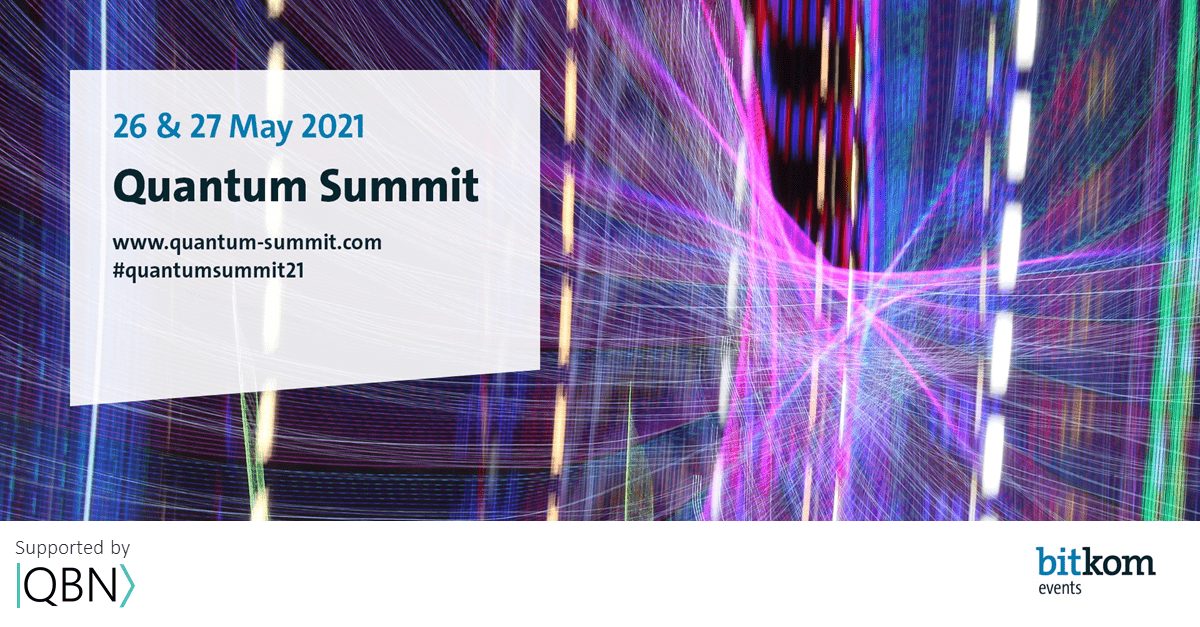 Quantum Summit 2021: Call for Speakers
Are you a leading expert in quantum technologies? We invite you to share your speaking idea with us! On 26 & 27 May 2021, Bitkom's brand new Quantum Summit will be a major European event to experience the latest quantum developments and connect with decision-makers and innovators from the industry, as well as politics, academia, startups, and public administration.
Join our interactive virtual conference and bring transformative advances to science, industry and society. Hand in an abstract until 17 March 2021 to have the chance to gain one of the coveted speaking slots. Abstracts may be submitted and presented in English. 
Our sessions will focus the following key topics:
Quantum Computing and Simulation, incl. Algorithms & Applications
Quantum Communication and Quantum Cryptography
Quantum Metrology, Sensing and other Quantum Technologies
The following basic requirements need to be fulfilled:
Have an interesting undertaking, project or use-case related to one of our key topics.
Be able to present the key findings in 15 minutes (plus 5 minutes for Q&A).
Ideally, have a contribution with high practical value, or present together with a client or partner.
If you are interested, please fill in our online submission form.
The #quantumsummit21 council of experts will review and evaluate all submissions with a sharp focus on quality. Bitkom will make the final decision on any submission based on the expert council's recommendations.
We look forward to your submission!
QBN is happy to support the Quantum Summit!