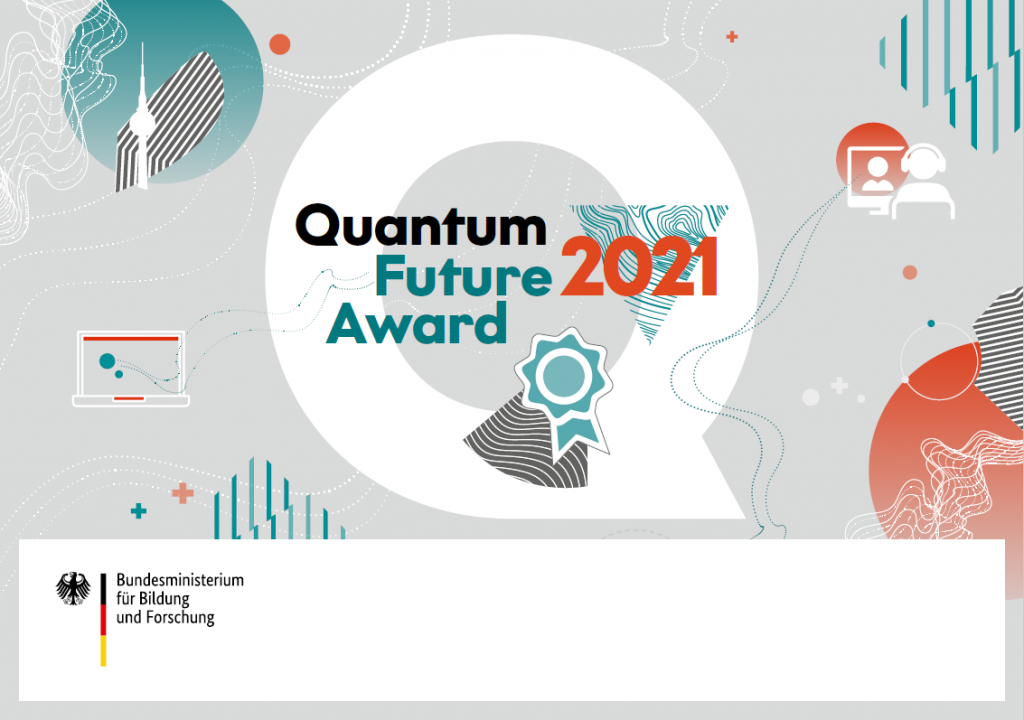 Together with the quantum technology community, the Federal Ministry of Education and Research (BMBF) started the Quantum Future program in spring 2018 to make the progress of quantum technologies visible and to highlight career opportunities in science and business. The Quantum Future Award is part of the program. It is given in the categories of master's and doctoral theses.
Application and selection process
An expert jury made up of experts from science, business and politics selects five finalists for each category (master's or doctoral theses). They are invited to present their work in short pitches at a public event of the virtual Quantum Future Academy in the last week of August 2021. The jury determines the winners of the award on the basis of the application documents and pitches. In addition, the Quantum Future Audience Award for the best pitch will be awarded for the first time this year.
Conditions of participation:
Works from all areas of nature, engineering and information sciences are assessed, that
contain a technical exploitation of controlled quantum states (so-called second-generation quantum technologies)
and graduated from a German university or college in the past four years.
The first and second place winners in both categories (master's and doctoral theses) each receive study trips worth € 6,000 (1st place) and € 4,000 (2nd place).
Applications can only be submitted online. The application deadline for participation is June 30, 2021.
Further information(in German) can be found in the Quantum Future Award 2021 flyer and on the website.