To download presentations, agenda and participant list, please visit QBN Meeting on Applications of Diamond-Based Quantum Comptuing and Sensors event page.
On May 4th, the QBN Meeting on Applications of Diamond-Based Quantum Computing and Sensors, hosted by Fraunhofer IAF, took place in Freiburg Germany. The event was a huge success, thanks to the participation of our special guest speakers and QBN Members!
The event served as a platform for experts in diamond materials development, sensor and computer manufacturers, and industry end-users to gather and exchange insights, including a pre-meeting dinner on May 3rd, the perfect opportunity to gather in a relaxed and informal setting. During the event on May 4th, attendees also visited the different facilities and labs at Fraunhofer IAF and saw a live demonstration of the Qnami ProteusQ.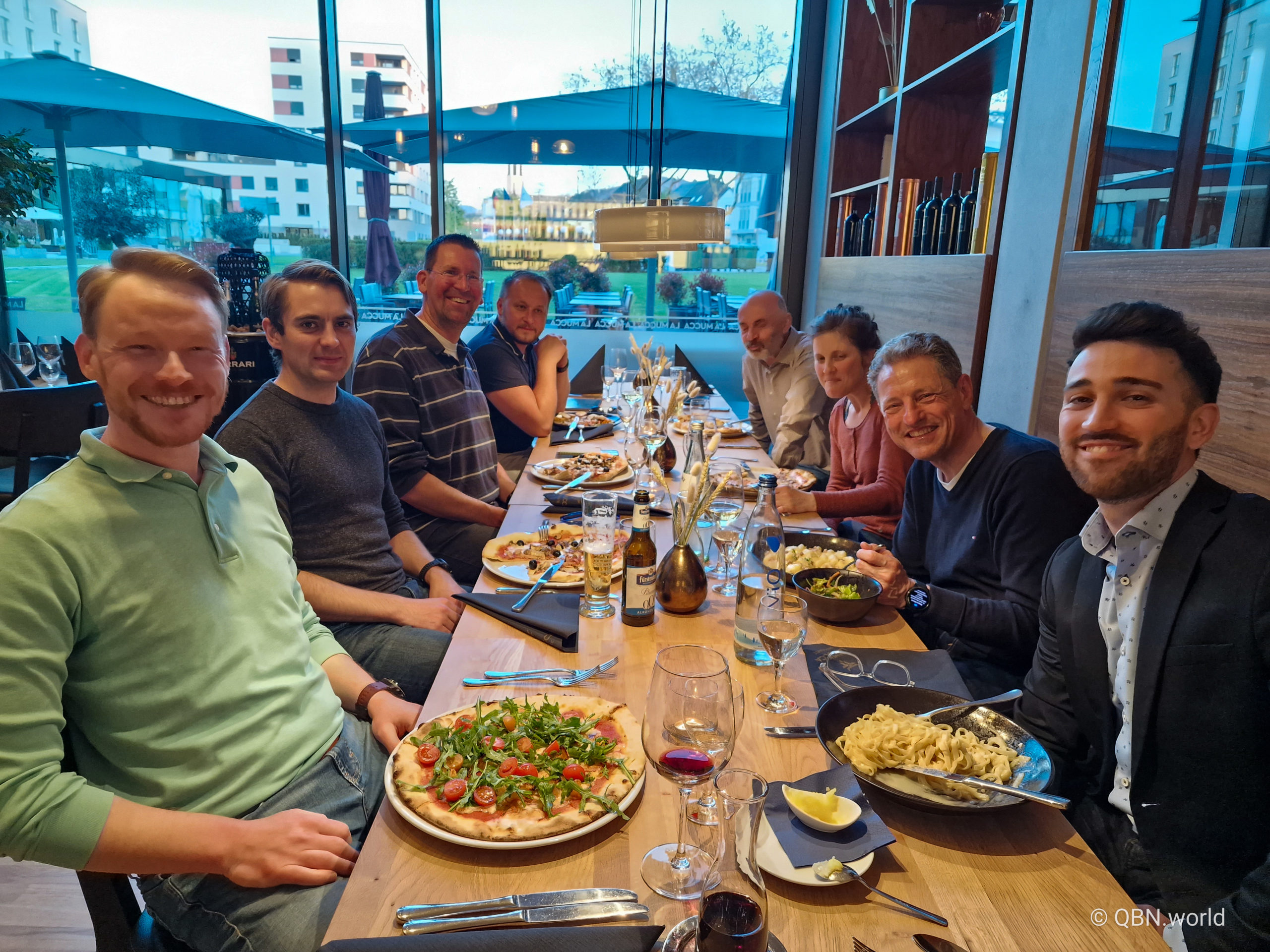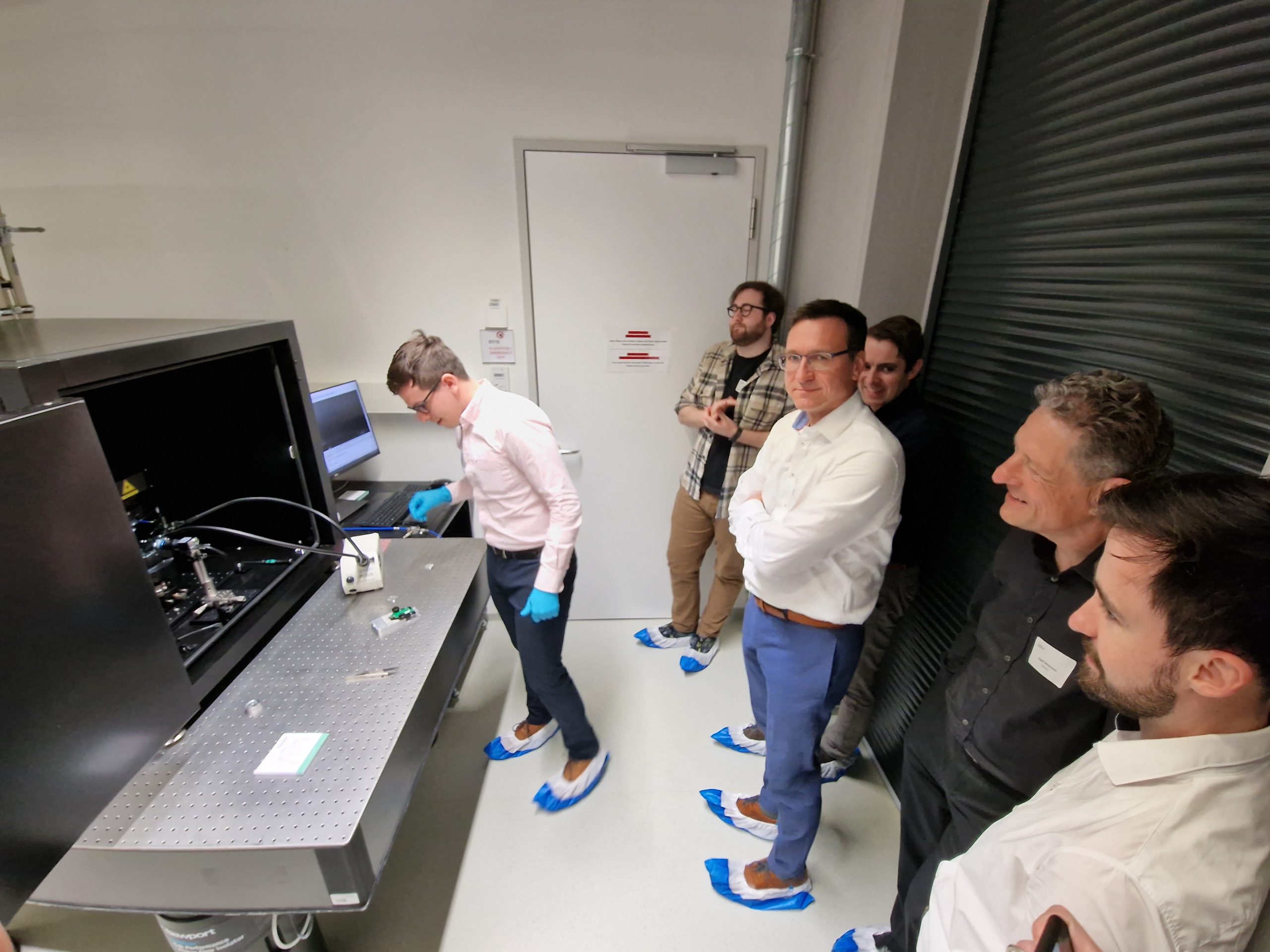 The journey kicked off with an opening session that included welcoming words and exciting news, like the launch of the upcoming QBN Quantum Industry Summit, by Adri Gomez Olivella, the new Business Development & Community Manager at QBN. This was followed by an overview of Fraunhofer IAF provided by his Executive Director, Rüdiger Quay.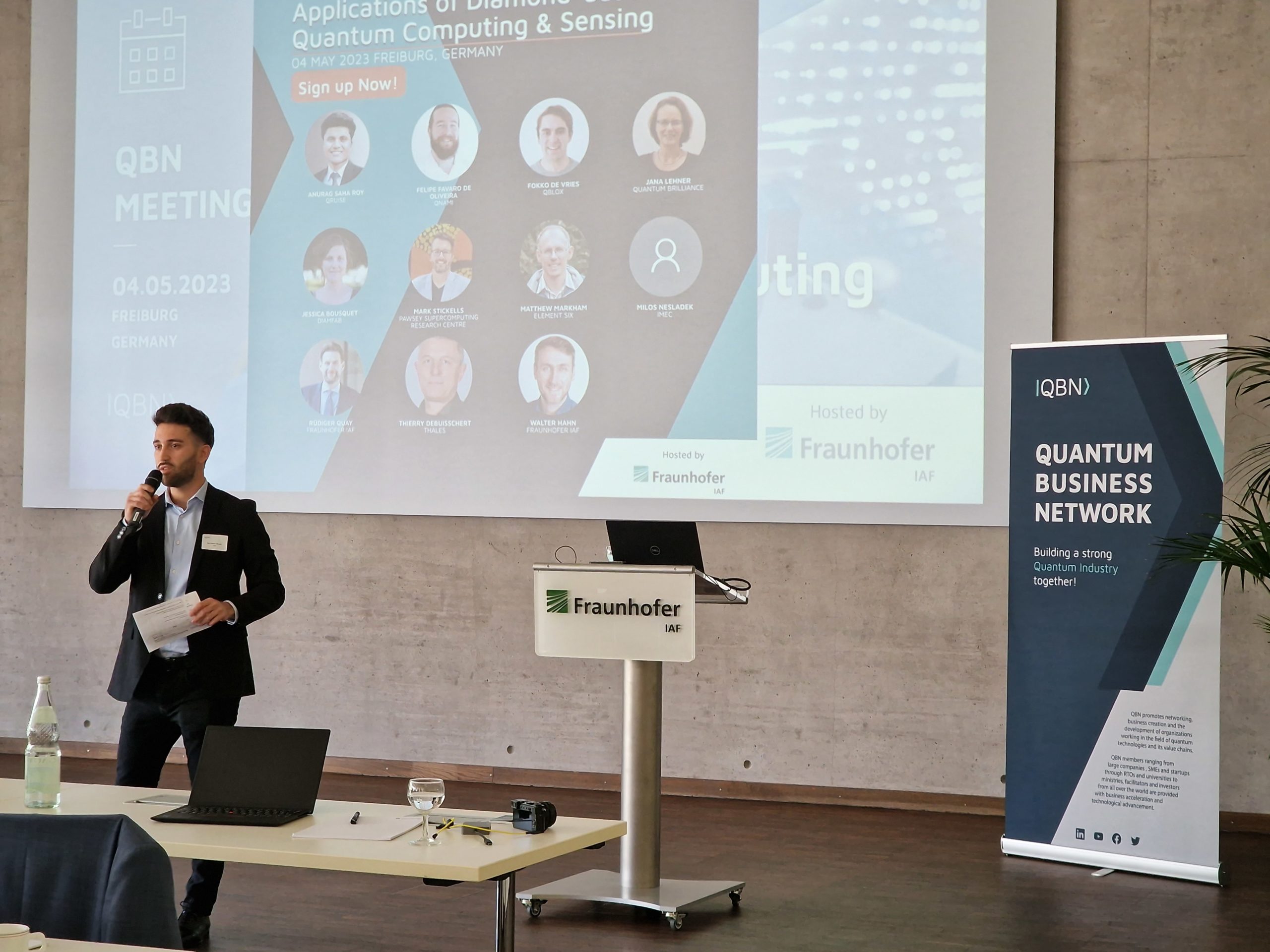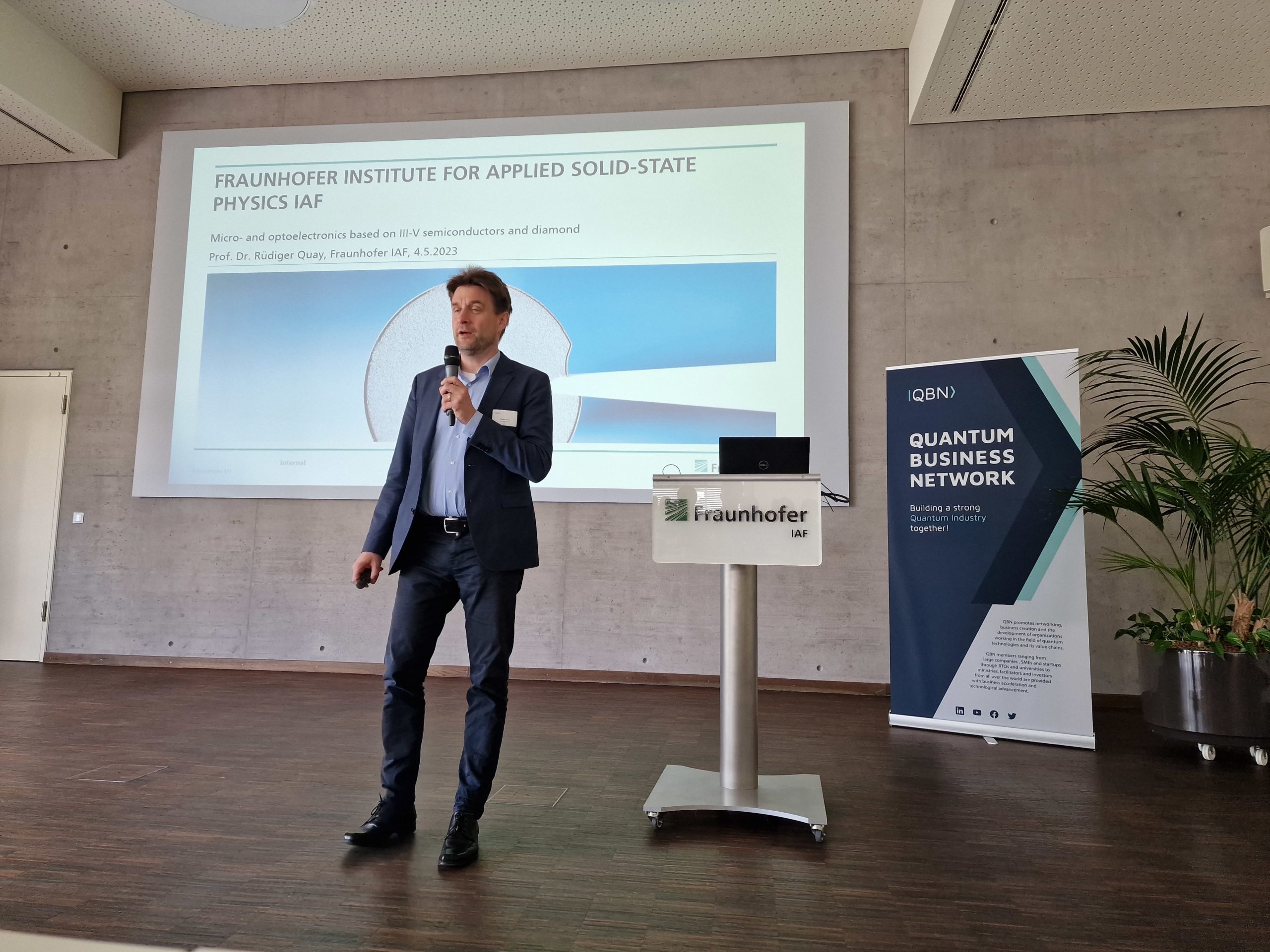 The following presentations during the event covered a wide range of topics related to diamond-based quantum computing and sensors. Matthew Markham, Principal Research Scientist at Element Six, delivered a talk providing valuable insights into the latest advancements in diamond materials and their applications in quantum technologies. Mark Stickells, Executive Director at Pawsey Supercomputing Research Center, showcased online directly from the other continent the efforts of Australia in establishing a hub for quantum computing research and development.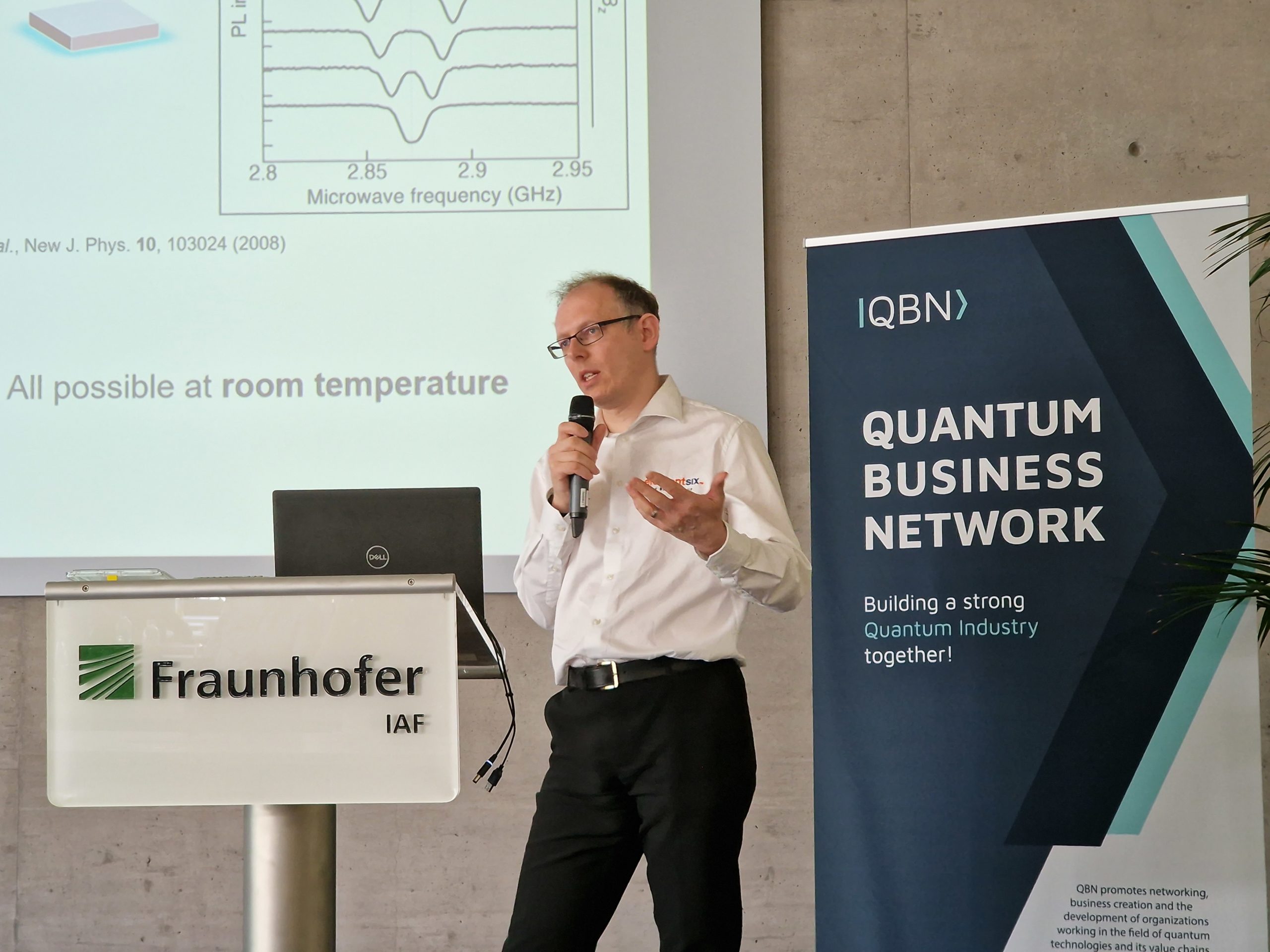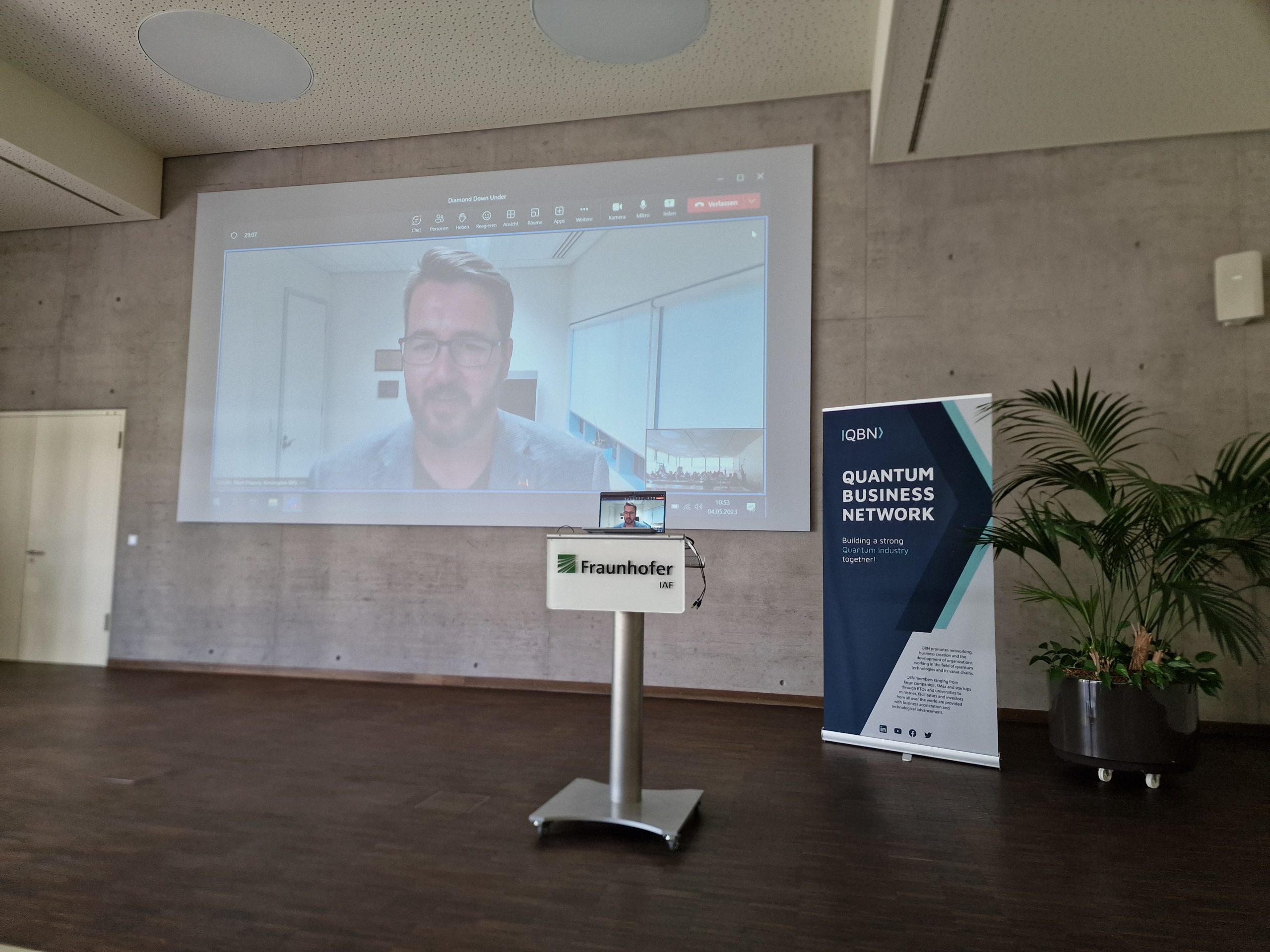 Next, Fokko de Vries, Roadmap Leader Quantum Networks at Qblox, enlightened the audience with his presentation discussing the advancements in quantum control technologies for building efficient and robust quantum networks, and Felipe Favaro de Oliveira, CTO at Qnami, shared his expertise highlighting the potential of scanning NV magnetometry in various industrial applications.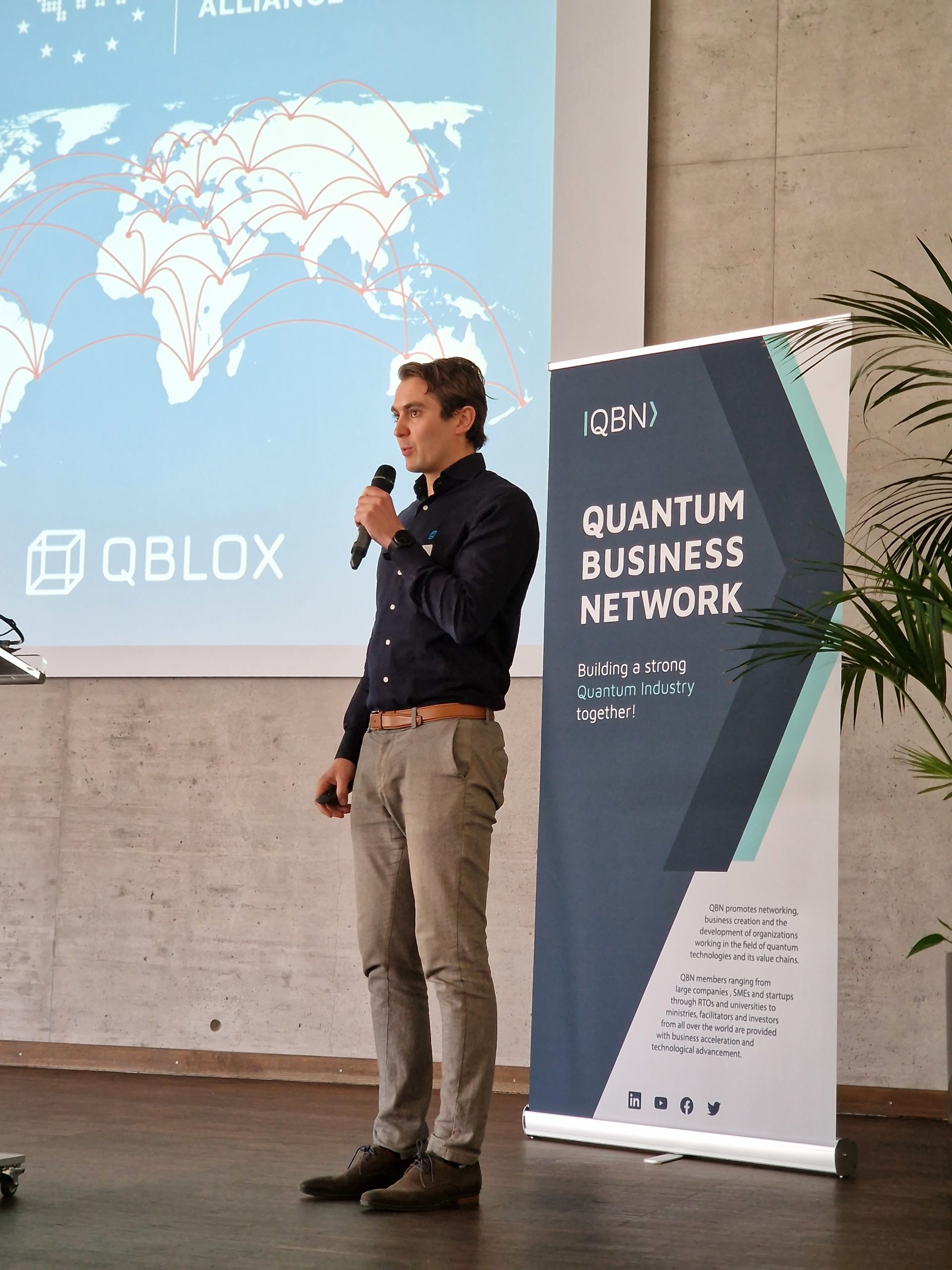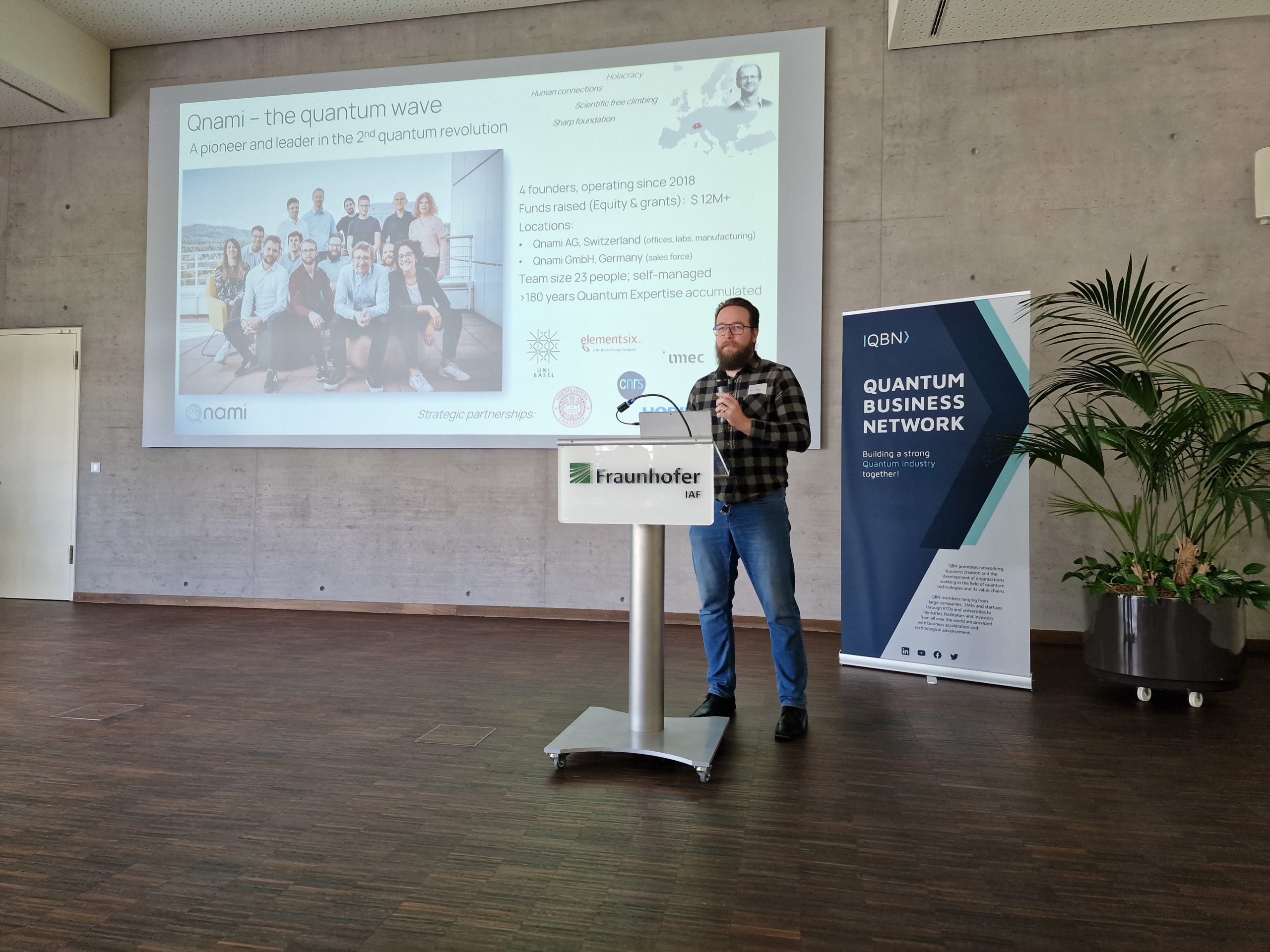 Moving on, Walter Hahn, Senior Research Scientist at Fraunhofer IAF, provided very interesting insights into the use of diamond-based quantum computers for quantum chemistry calculations, and Jana Lehner, Chief Business Officer at Quantum Brilliance, showcased the role of diamond-based quantum computing in accelerating machine learning algorithms.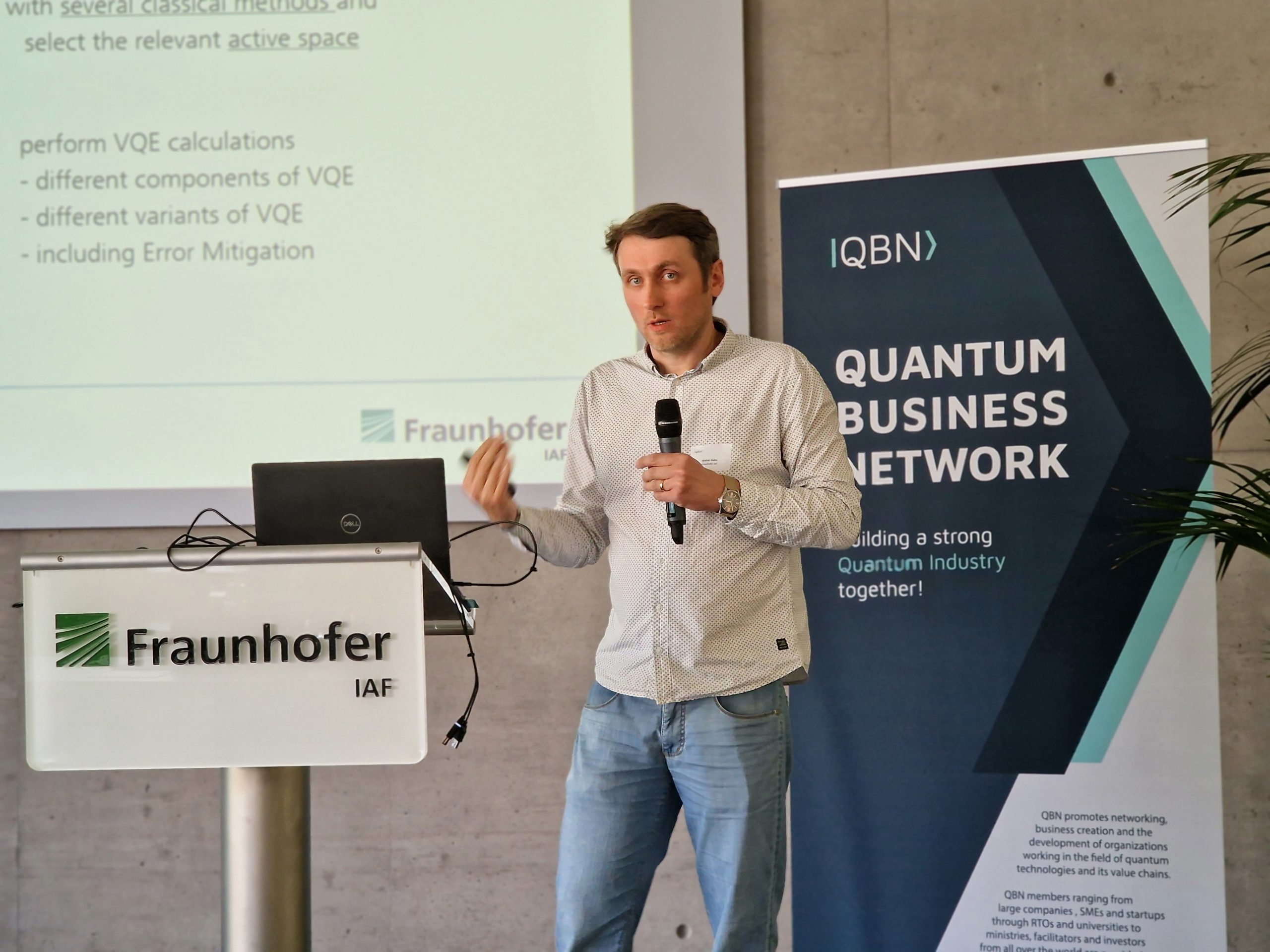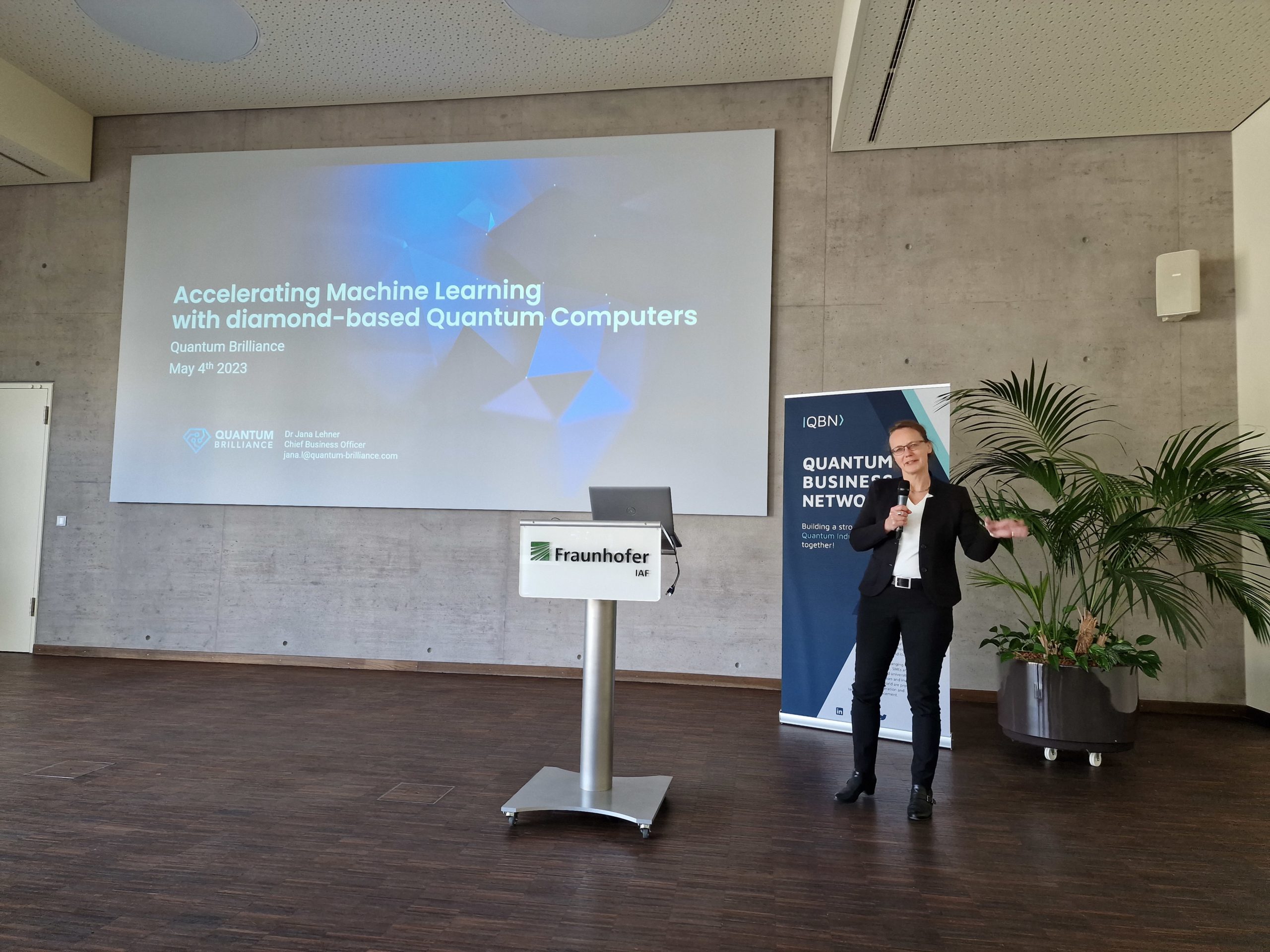 Furthermore, Thierry Debuisschert, Senior Expert at Thales, presented the exciting field of quantum sensing using ensembles of NV centers in diamond, and Jessica Bousquet, R&D Manager at Diamfab, shared information about the importance of reliable and high-quality diamond suppliers for quantum applications, like her organization. Anurag Saha, Chief Product Officer at Qruise, presented innovative approaches using machine learning for the calibration and characterization of NV systems, and last, but not least, Milos Nesladek, Member of Staff at IMO-IMOMEMEC, imec, delivered a talk focusing on the advancements in NV spin qubits and their potential for improving performance in quantum systems.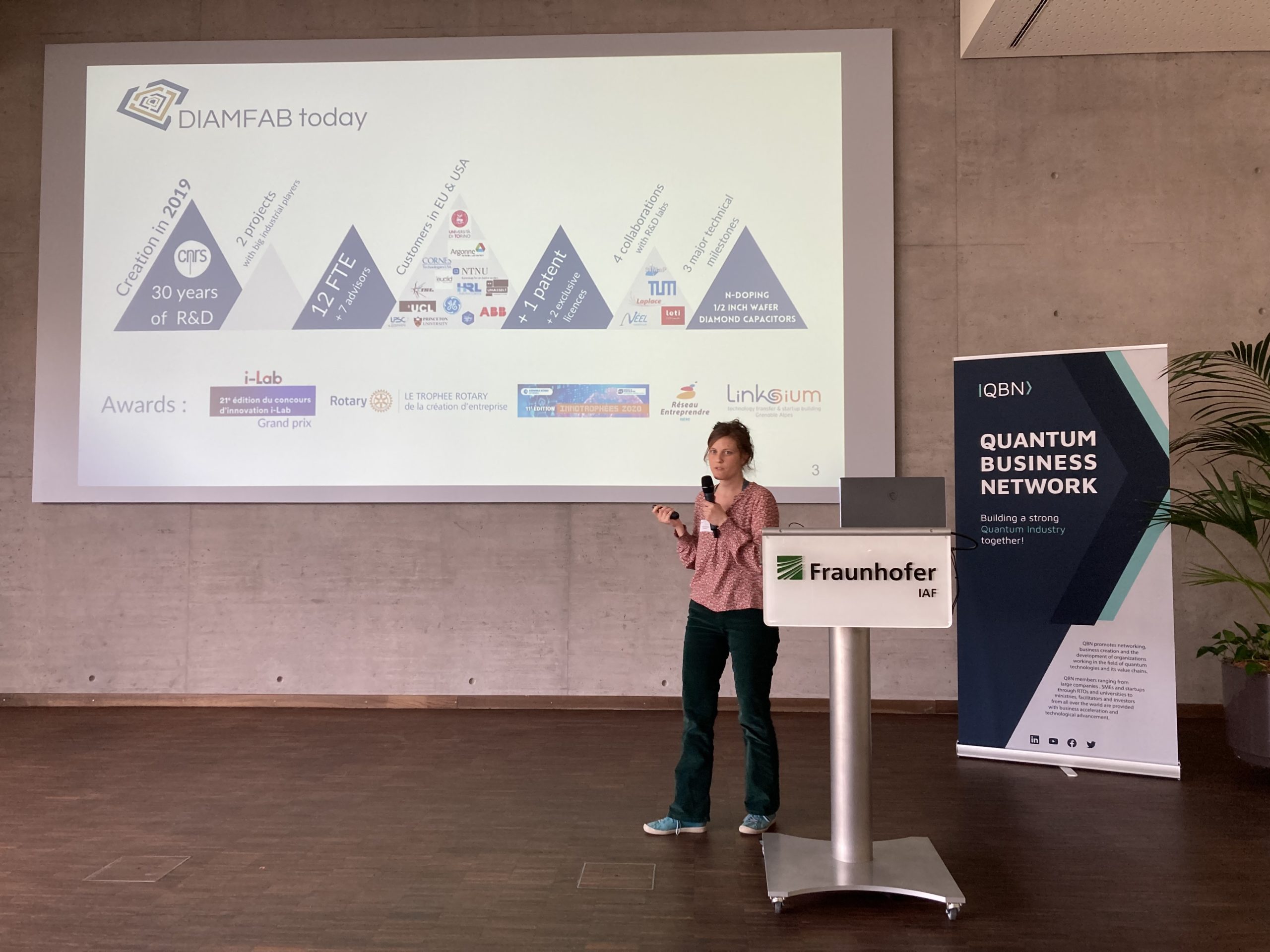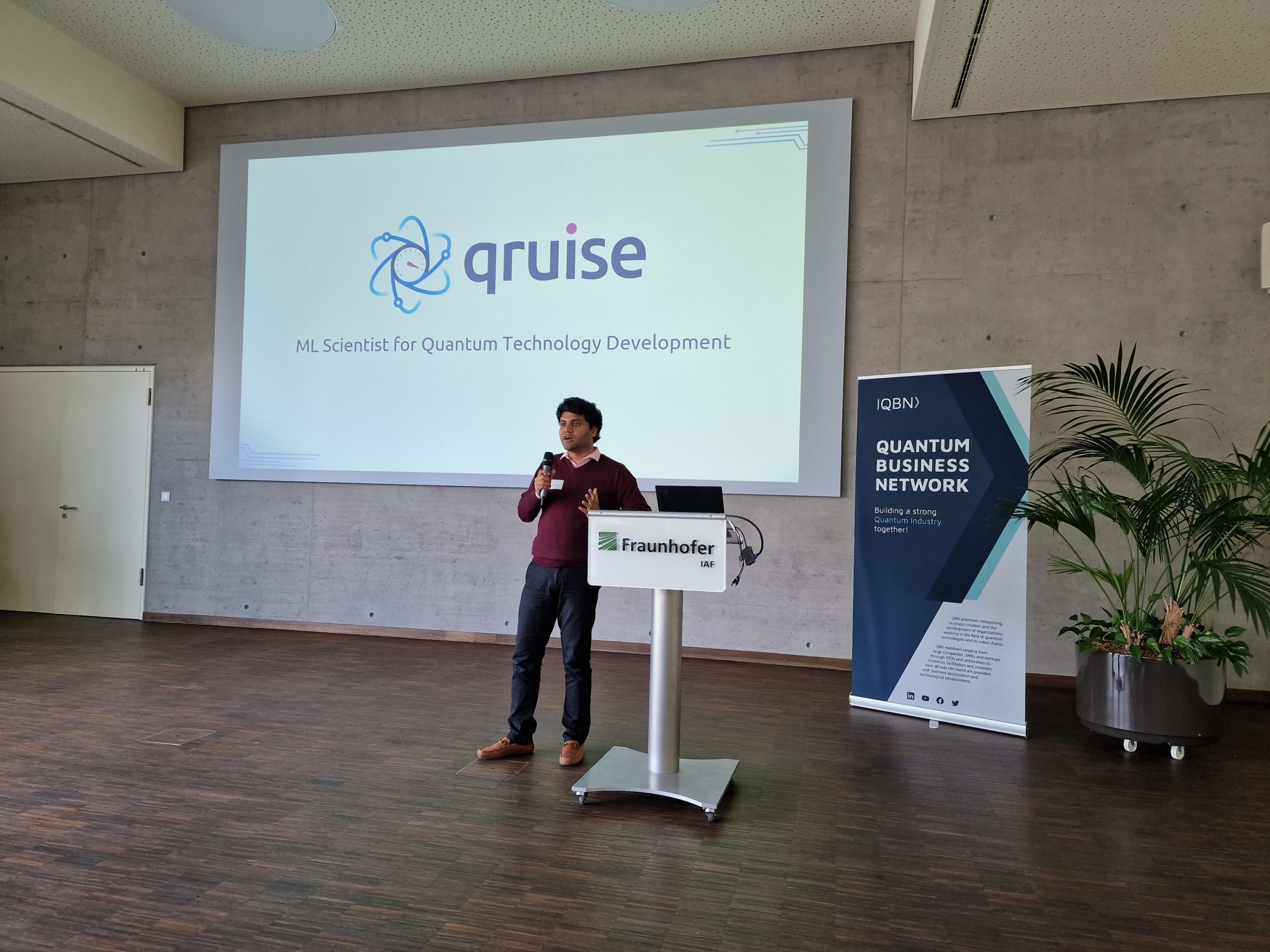 In addition to the presentations, the event also witnessed the establishment of the Working Group in Diamond Quantum Technologies (WG-DQT). Attendees discussed the importance of making DQT an influential technology in politics and raising awareness about its diverse applications on a workshop organized by QBN. They emphasized the need to overcome the challenges in commercializing DQT and unlock its potential for innovation in various industries.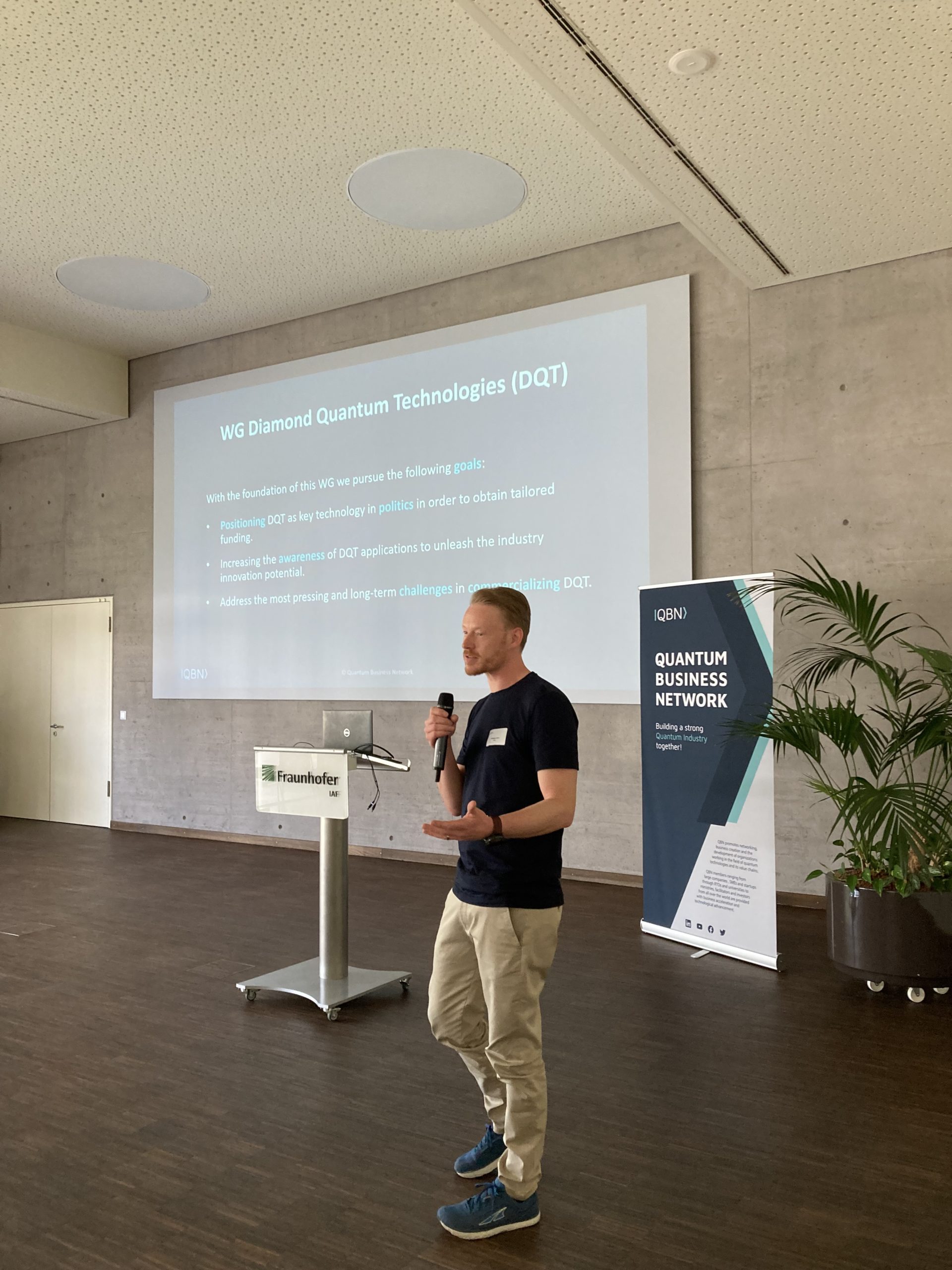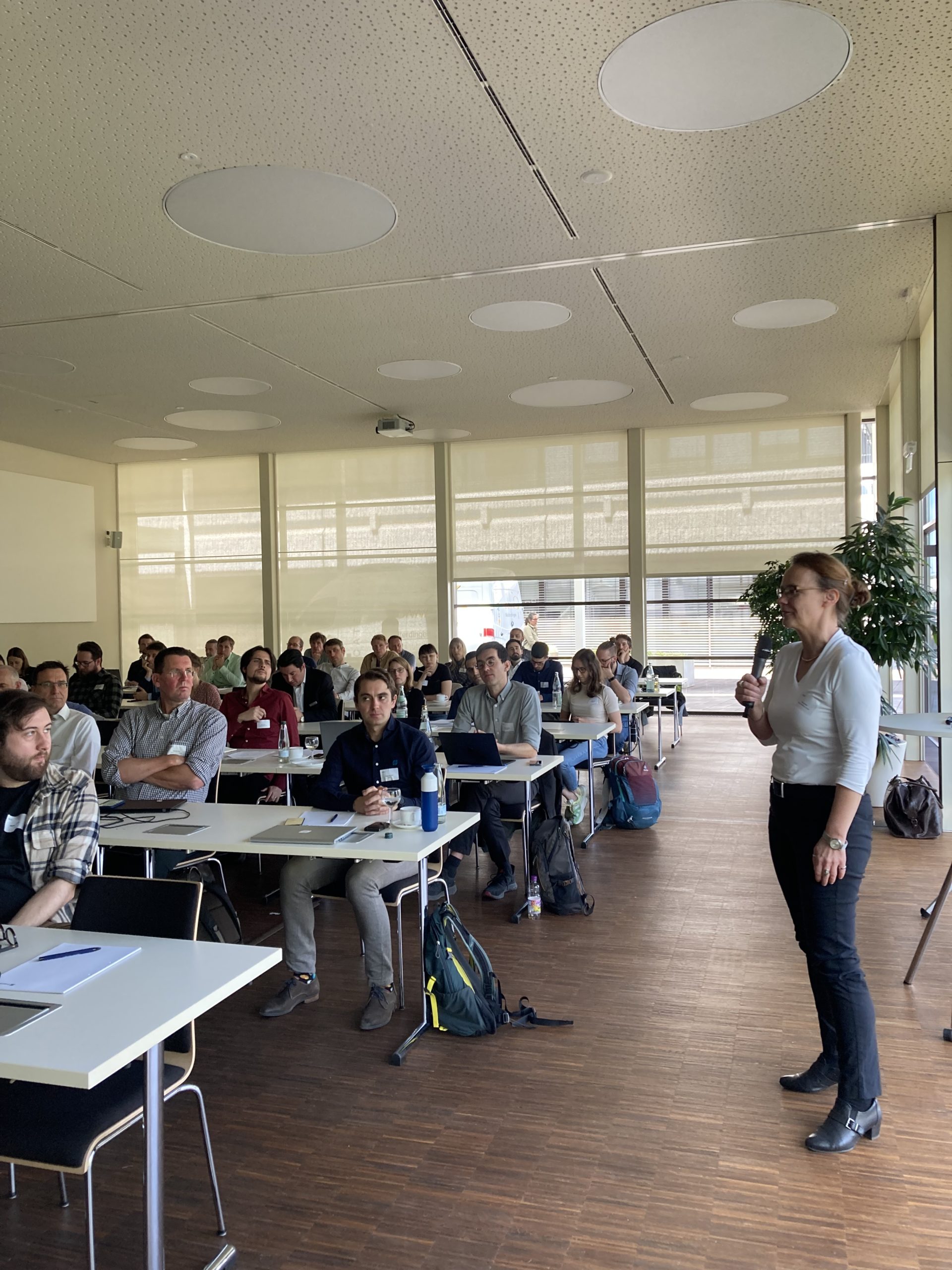 QBN also facilitated the election of the new WG leaders, where Florentin Reiter, Head of Business Unit Quantum Systems at Fraunhofer IAF, and Wolfgang Matthias Klesse, Head of Atomic-scale Fabrication at Quantum Brilliance, were chosen. Their very celebrated leadership would play a crucial role in driving the WG's objectives and fostering collaboration among the members.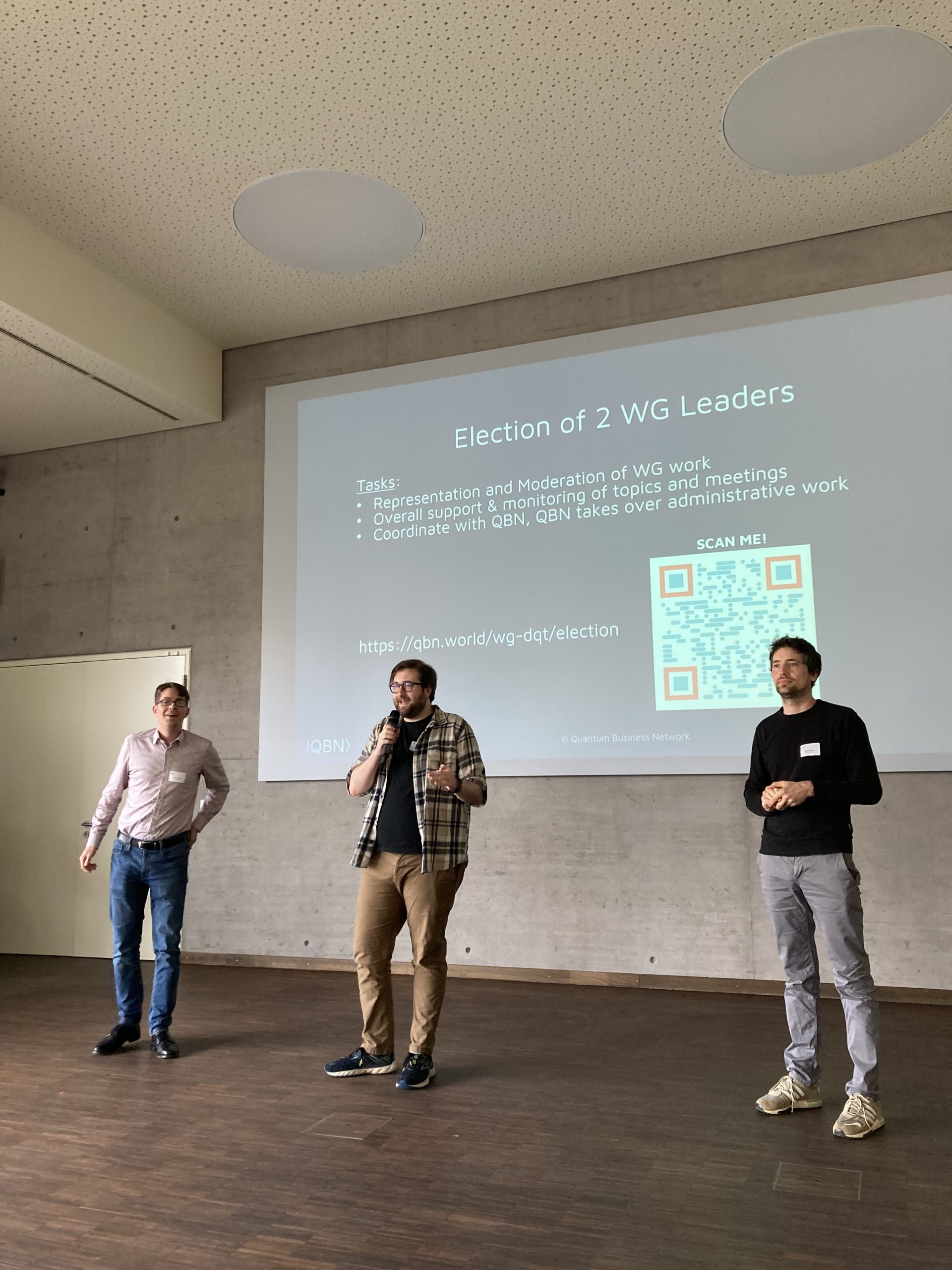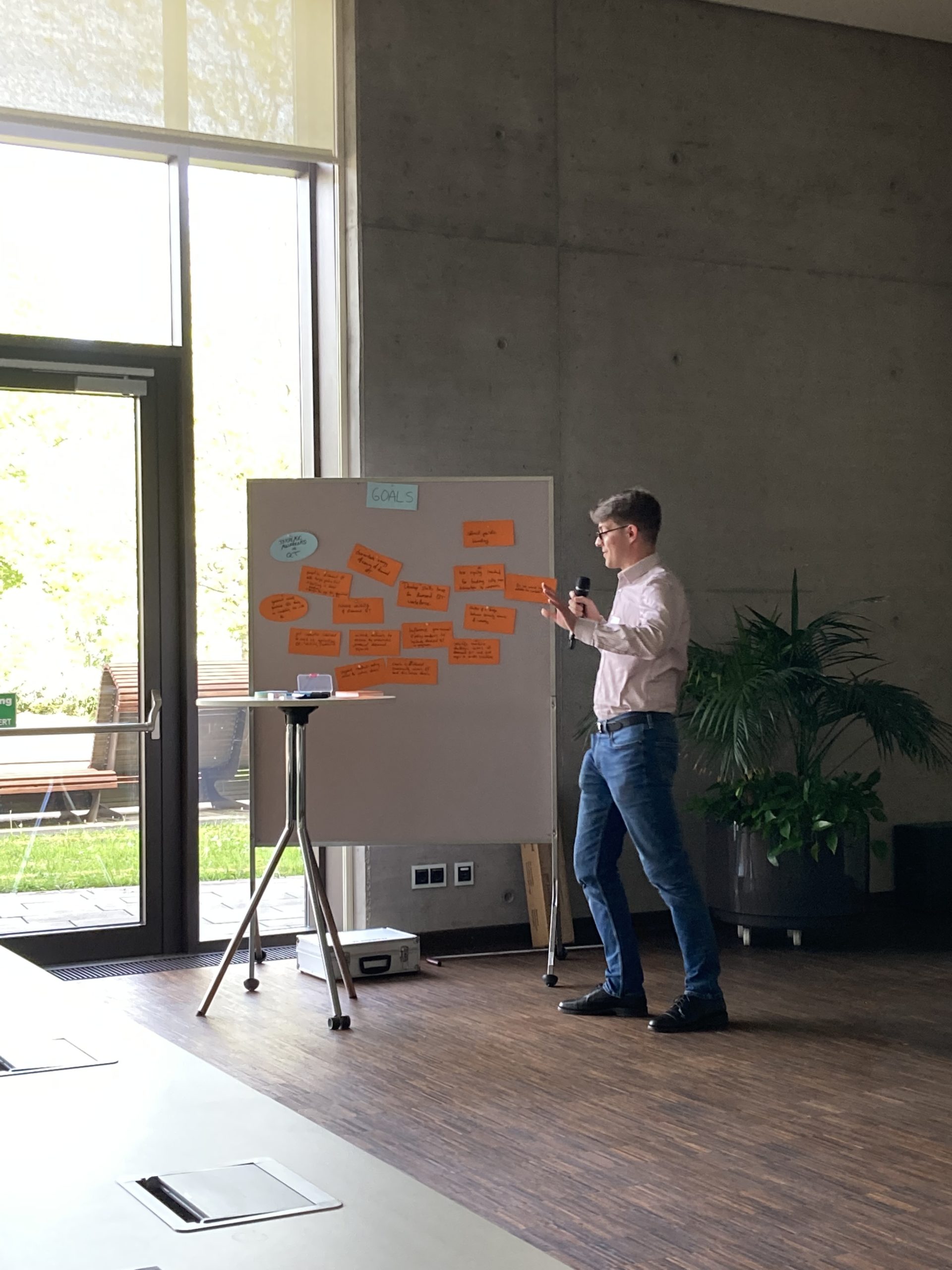 The QBN Meeting on Applications of Diamond-Based Quantum Computing and Sensors concluded on a high note, with special thanks extended to all the participants for their contributions. Their insights, expertise, and active engagement played an integral role in making the event a resounding success. The meeting successfully fostered collaboration, knowledge sharing, and innovation among key players in the supply chain, furthering the advancements in diamond-based quantum computing and sensing.