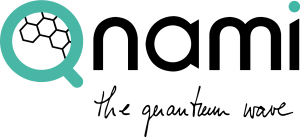 We warmly welcome our new member, Qnami, to QBN!
The spin-off from the Department of Physics at the University of Basel in Switzerland is a quantum sensing pioneer.
Qnami develops and markets quantum microscope systems, such as the Qnami ProteusQ™, the first scanning NV microscope for atomic-scale analysis of magnetic materials. It provides high-precision images that can reveal the most subtle properties of samples and the effects of microscopic changes. The Qnami Quantilever probes, diamond probes with a single-spin NV center enable magnetic imaging at nanoscale resolution.
We look forward to working together and shaping the future of quantum technologies.