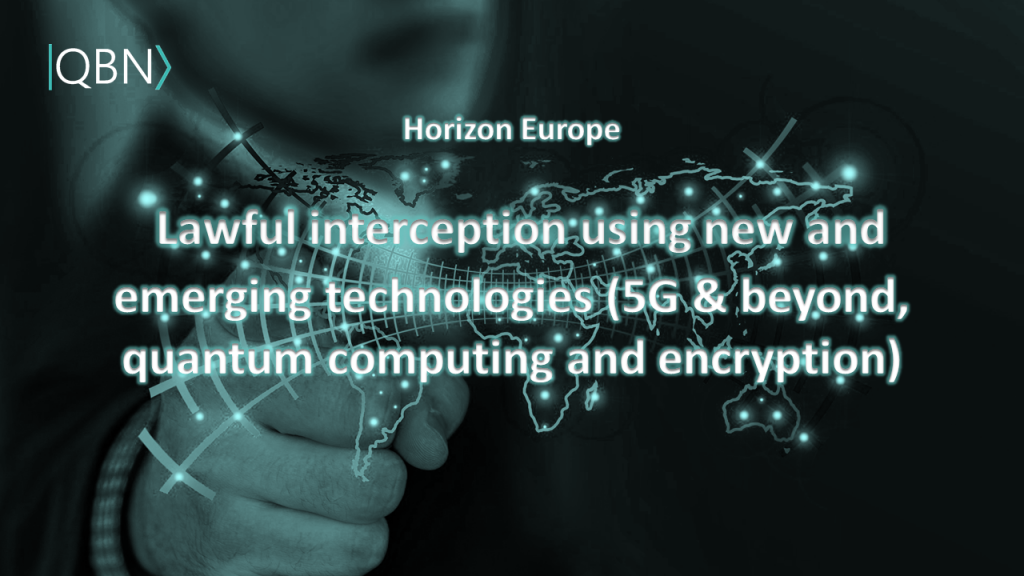 Expected Outcome:
Projects' results are expected to contribute to some or all of the following outcomes:
European Police Authorities benefit from better, modern and validated tools and training curricula to anticipate and cope with new and emerging technologies (notably 5G and beyond, as well as application-level communication, quantum computers and potential of quantum technology to encrypt communications) and facilitate their (specialised) daily work on prevention, detection and investigation of criminal and terrorist offences;
European common approaches are made available to policy-makers and security practitioners for analysing risks/threats, and identifying and deploying relevant security measures while performing lawful interception in this new age, which take into account legal and ethical rules of operation, cost-benefit considerations, as well as fundamental rights such as privacy, protection of personal data and free movement of persons;
Improved support in shaping and tuning of regulation by security policy-makers on lawful interception in case of new communication capabilities abused by criminals and terrorists, including on procedures and rules for the exchange of data retrieved from the lawful interception between Member States and on international scale, taking into account the court-proof nature of the evidence;
Increased contribution of Police Authorities to standardisation activity in relation with lawful interception and access to digital evidences, by fostering a European approach to the challenges posed by new technologies in the field of communication for the police and the judiciary;
Improved understanding of the capacity and usefulness of lawful interception in tackling terrorism and other forms of crime, and of the key challenges related to its capability to cope with new and emerging technologies.
 Scope:
Software-based communication technologies such as 5G and beyond will bring many benefits but also pose a number of new challenges for the police and the judiciary. In particular, lawful interception systems will have to adapt to the increased use of encryption including end-to-end encryption, to edge computing that might limit the availability and accessibility to relevant data and to slicing technology that will multiply the number of virtual operators. In addition, high bandwidth access networks pose the challenge for police and the judiciary to be able to cope with tremendous amount of data and will accelerate the switch to application level communication that are commonly used by criminals. Finally, quantum computers could break current encryption standards, as well as be used to develop new ways of encrypting communications for illicit purposes, making them impenetrable to interception. Thus, there is a strong need to adequately tackle challenges for Police Authorities stemming from all these emerging developments as well as to make sure that lawful interception keeps track with these evolutions, respecting applicable legislation and fundamental rights such as personal data protection and privacy. Research activities proposed within this topic should address lawful interception challenges of Police Authorities related to both software based technologies of communication including 5G (and beyond) and quantum computers in a balanced way.
Planned opening date: 30 June 2021
Deadline: 23 November 2021 17:00:00 Brussels time
For more information, please visit the European Commisssion web page.