22Nov(Nov 22)08:3023(Nov 23)13:00QBN Working Group Meeting Quantum Computing & Applications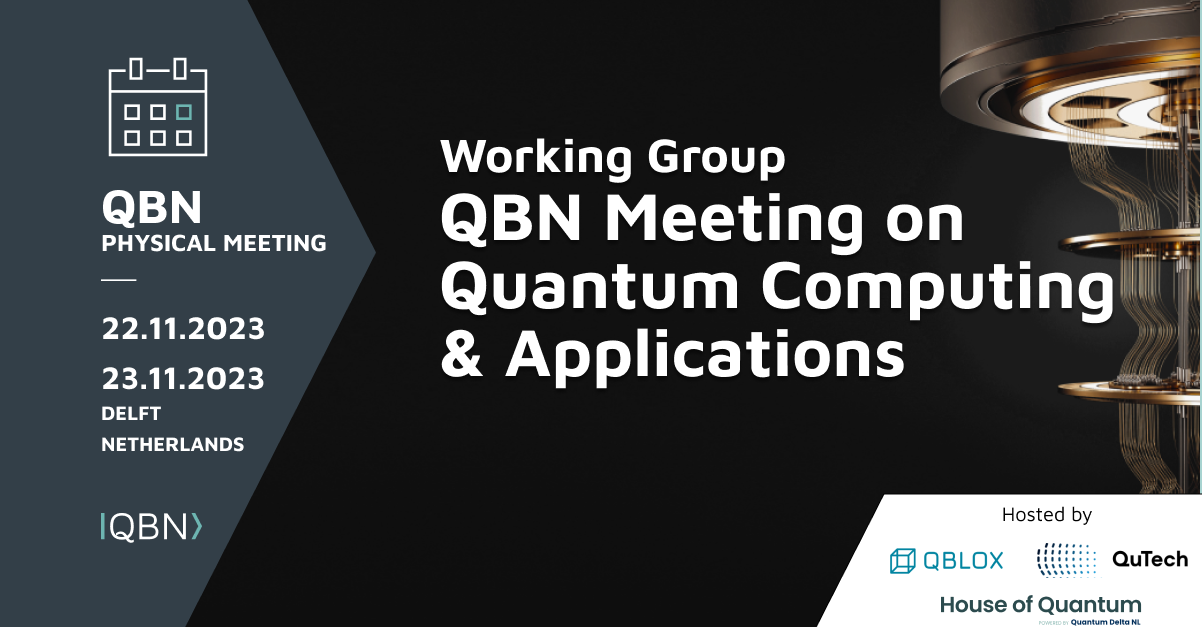 Time

22 Nov 2023, 8:30 - 23 Nov 2023, 13:00(GMT+01:00) View in my time
Location

Quantum Delft

Building 22, Lorentzweg 1, 2628 CJ Delft, the Netherlands
Event Details

The inaugural in-person gathering of the newly established Working Group at QBN focusing on Quantum Computing and Applications will take place in Delft, hosted by Qblox, House of Quantum, and QuTech from 22nd to 23rd November. Together we are diving deep into the world of quantum computing, with discussions encompassing aspects across the full stack, applications, coupled with a unique blend of business and scientific insights.
Agenda
Breakfast @ Qblox
Insightful Tech & Biz talks from industry and academia
Valuable networking and business opportunities
WG strategy: presentation of final strategy, next steps, and objectives and interactive session with attendees
Insightful lab and company tours at QuTech and House of Quantum
Joint dinner in Delft (on own expenses)
RSVP required
About WG Quantum Computing & Applications
We are keen to drive the development of practical quantum applications and quantum advances. By fostering global relationships, forging international collaborative partnerships, and disseminating knowledge, we aim to establish the Working Group as a key figure driving Europe's leadership in the area of quantum computing, influencing policy and fostering sector-wide integration.