19Jun16:3018:00QBN Quantum Leadership Session 4: Quantum Computing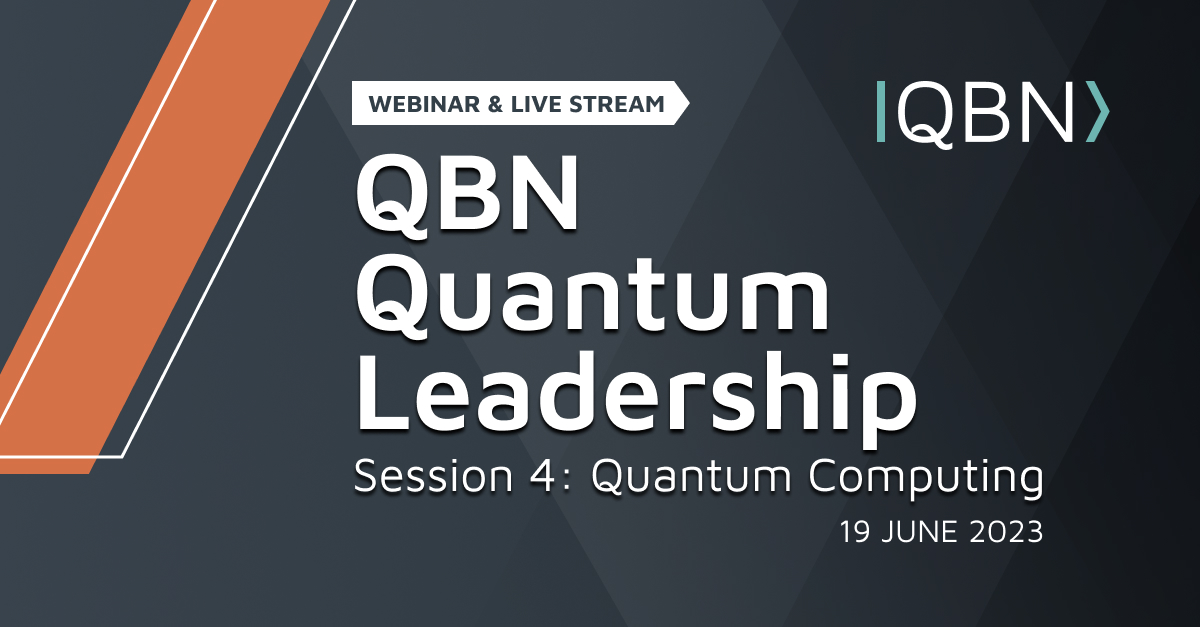 Time

19 Jun 2023, 16:30 - 19 Jun 2023, 18:00(GMT+02:00) View in my time
Event Details

Watch it on Livestream here: https://youtube.com/live/6qpmmAXRmTs

Welcome to the QBN Quantum Leadership Sessions, where innovation and collaboration intersect with the limitless potential of quantum technology!

We're reviving this highly successful webinar series to highlight the thriving quantum sector, featuring top startups, corporates, and research organizations in various quantum technology and appliacation fields, from automotive, to pharmaceuticals.

The agenda of the upcoming Session 4 brings together a stellar lineup of speakers who will share their visions, solutions, success stories, and collaborative efforts, showcasing their leadership positions:

It's a free event that will be live-streamed on YouTube and available for on-demand viewing later.
Agenda
Virtual Lobby & News from the Network
Alissa Wilms, Porsche Digital
How to approach quantum computing as company
Michael Brett, AWS
Access Quantum Computing Hardware through the Cloud
Adrian Vetter, PlanQC
The way to practical quantum advantage with Neutral Atoms
Nikolaj Moll, Boehringer Ingelheim
Drug design on quantum computers
Q&A
Free Access
Quantum technology is shaping the world of tomorrow, and together, we will build a strong quantum industry.
Virtual Event Details
RUN
Event has already taken place!