21Jun08:3012:45Online Workshop on Photonic Quantum Technologies for Managers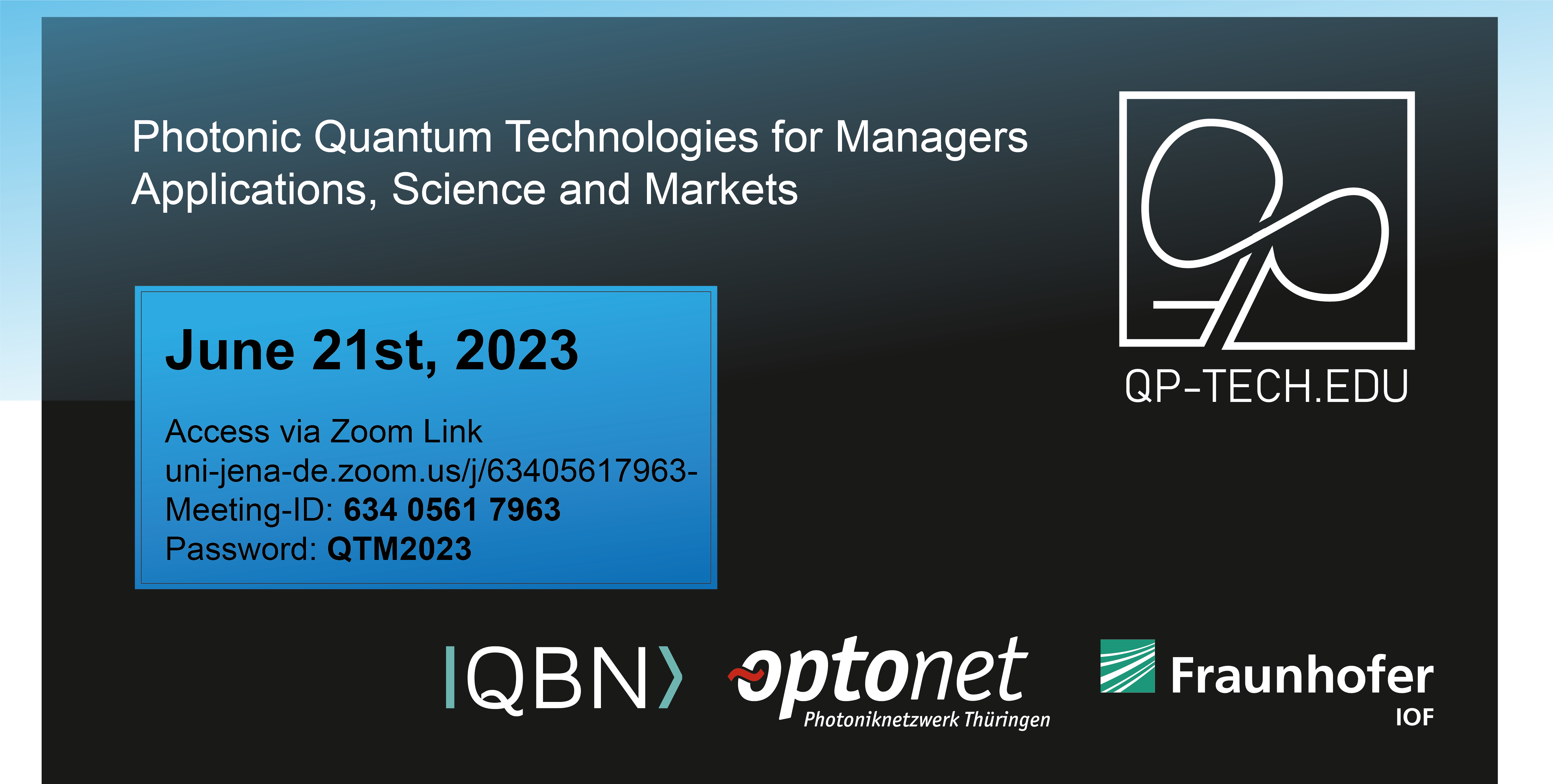 Time

21 Jun 2023, 8:30 - 21 Jun 2023, 12:45(GMT+02:00) View in my time
Event Details

Modern quantum technologies and the targeted generation, manipulation and use of individual quantum particles promise innovative applications, especially in the fields of communication, computing, and sensor technology. Promising application scenarios and future markets for the quantum industry and business are developing for these innovative approaches while a variety of state, federal and European initiatives are currently developing these fields scientifically and technically.

With the 'Workshop on Photonic Quantum Technologies for Managers – Applications, Science and Markets,' scientists of the Fraunhofer IOF offer an up-to-date overview of the current issues in photonic quantum technologies via the collaborative platform of the Friedrich Schiller University Jena. The content of the workshop ranges from an insight into the opportunities of a future "quantum" market to the fundamentals of quantum communication, imaging, and computing and their potential applications. Through the application-oriented research carried out by the speakers in diverse cooperative projects with partners from science and industry, concrete application scenarios and trends can be illustrated in addition to the mediation of technological fundamentals.

In the network, the Fraunhofer IOF, as an expert in the field of applied research in photonics, focuses on the further education of executives who need both a broad overview of the topic and an insight into different application scenarios and market opportunities of the quantum world.

For more information see the flyer.