18Sep16:3018:00Diamond Quantum Technologies Working Group Online Meeting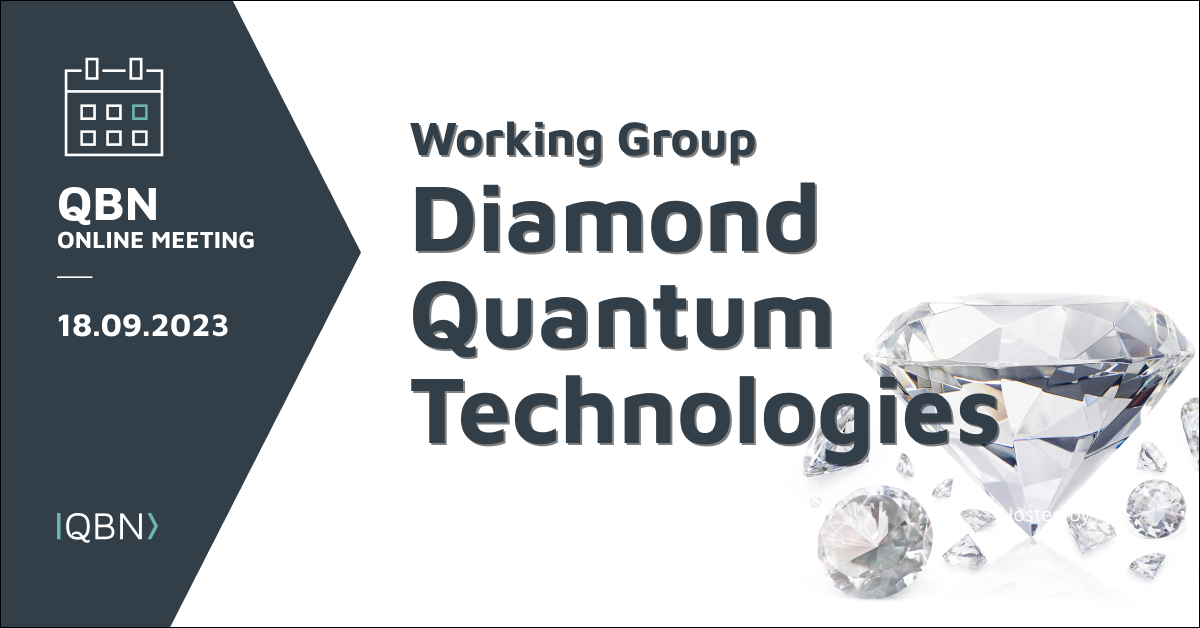 Time

18 Sep 2023, 16:30 - 18 Sep 2023, 18:00(GMT+02:00) View in my time
Speakers for this event
Fleming Bruckmaier

Fleming Bruckmaier

Quantum Diamonds

Quantum Diamonds

Lykourgos Bougas

Lykourgos Bougas

Quantum Brilliance

Principle Quantum Engineer

Quantum Brilliance

Peter Knittel

Peter Knittel

Fraunhofer IAF

Fraunhofer IAF
Event Details

Diamond-based quantum technologies have been making waves across industries such as mineral exploration, communication nodes in satellite, denied gps and healthcare applications. Let's drive technology advancements and industry applications of diamond-based quantum computing and quantum sensing together!
Goal of the WG DQT meeting
The upcoming Online Meeting "Diamond Quantum Technologies: Finding a Common Language, Present Challenges & Goals", hosted by the QBN Working Group on Diamond Quantum Technologies (WG-DQT) aims to explore and identify the impact of the convergence of diamond-based quantum sensing and quantum computing technologies. Together, we will cultivate a common list that highlights the overlapping benefits and needs of these technologies. By leveraging the unique attributes of diamonds, we seek to catalyze breakthroughs in various sectors.
Agenda Highlights:
Opening
News from the Network
QBN Quantum Industry Summit (Save up to 30% on Tickets), New Members, Funding Calls, and much more.
Intro WG-DQT
Get to know the WG-DQT leaders and QBN representatives who are driving this exciting initiative.
Talks
Fleming Bruckmaier, CTO @ Quantum Diamonds
Witness firsthand how diamonds are poised to shape the future of quantum sensing applications
Peter Knittel, Deputy Head of Business Unit @ Fraunhofer IAF
Explore the possibilities of diamond growth for quantum technologies
Lykourgos Bougas, Principle Quantum Engineer @ Quantum Brilliance
Delve into the unprecedented potential being unlocked in the diamond-based quantum computing technology landscape.
Interactive Workshop
Led by the WG-DQT Leaders, Florentin Reinters (Fraunhofer IAF), Wolfgang Matthias Klesse (Quantum Brilliance), and QBN
Identify requirements and pain points and find a common language for DQT
Kick-off whitepaper development
About WG Diamond Quantum Technologies (DQT)
We are dedicated to accelerating the development, adoption, and integration of diamond-based quantum computing, communication, and sensoring technologies. Through strategic initiatives, partnerships, and knowledge-sharing, we aim to establish DQT as a prominent technology, driving industrial growth, public awareness, and governmental support.