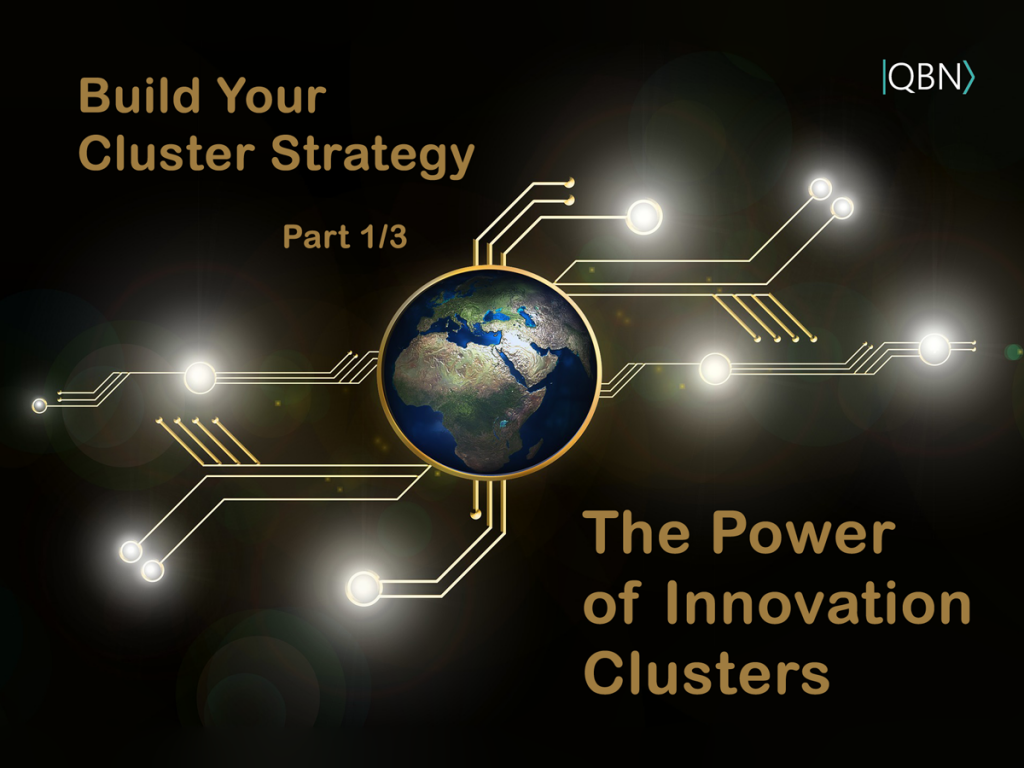 Almost every industry domain has a cluster initiative, which crucially contributes in economic growth and the generation of innovation. Cluster initiatives are not only part of every holistic corporate strategy, they are also an export hit and enjoy high reputation in politics.
For the first time, innovation clusters where a topic at the Global Peter Drucker Forum, the global management conference with more than 1000 participants from 60 countries.
Difference between an Ecosystem and an Innovation Cluster
Trust-based Collaboration Platforms or innovation clusters are devided in regional and national initiatives. According to Christian Rangen, founder and CEO of Engage // Innovate and Strategy Tools national innovation clusters are "build around specific industries to accelerate system-level innovation at scale. They have a global outlook, extend beyond national borders, and, over time, become magnets attracting in capital, talent and companies." They are "engines of growth, and they can unlock significant industry value creation". He also described the difference: Other than ecosystems, clusters have a specific theme, a clear organization (legal entity) with a contact person and a management team and you are able to count their members and partners. Furthermore they are actively recruiting, supporting and developing around the theme. So cluster organizations appeared as instrumental in managing the collaborative processes and more within ecosystems; Cambridge professor Peter Willamson call them "orchestrators of the ecosystem".
Why is the difference important for corporates? Janka Krings-Klebe, co-founder and managing partner at co-shift GmbH about the opportunities and practical challenges that corporations are faced with in open ecosystems: "Flexibility and speed in cross-company collaboration is what distinguishes ecosystems from other business setups. In innovation clusters, corporations can add the punch to quickly grow innovative ideas into profitable operations. In practice, corporations struggle to adapt to the speed and flexibility required in ecosystems. Their management practices and governance principles are not adequate for joint businesses. To remove these barriers, corporations have to internally transform their operations into a highly dynamic ecosystem and learn to manage and govern them according to principles of adaptivity, customer needs and value added."
Cluster Mission and Dynamics of Cluster Transformation
As clusters have the mission to provide its members growth acceleration and to strengthen their innovation potential, they have to be further developed to secure future sustainable growth, said Kristianne Paasche, special advisor for cluster development at Innovation Norway, so that innovation clusters "become globally connected ecosystems where entrepreneurship is at the core of developing new businesses."
Both established and young clusters are faced with the challenge of transformation. As it is often not accepted by the members to pay higher membership fee, they struggle with their long-term financing. Only the development of new business models and chargeable services can secure their sustainable growth and simultaneously provide more benefits to its members.
Many thanks to Lucia Steel, communication and content manager of the European Cluster Collaboration Platform and member of the European Cluster Expert Group of the European Commission for the valuable insights and the great quotes; see her post The power of (connected ecosystem).
Read also: