The BMBF has just granted funding of almost 9 Mio. € during the project period 09.2022 – 12.2025 for the joint project in Quantum Communication. Qcom is a key technology for the security of digital infrastructures in our society and has so far strongly been determined by basic research and mainly concentrated on universities and research institutions. To overcome this technological leap from science into industry, all actors of the ecosystem must operate in a well networked manner, learn and benefit from each other. SQuaD encourages this collaboration and explores best practices of methods, tools and ways to promote the commercialization.

We are very excited to kick off the project SQuaD ("Schirmprojekt Quantenkommunikation Deutschland") with the goal to establish a central contact point for expertise and infrastructure in Quantum Communication in Germany. This promotes the already strong role for Germany and Europe in the commercialization of Quantum Communication to secure their technological sovereignty. For this purpose, actors from research and industry, such as the networks QuNET, QR.X and QBN, which span the entire innovation chain, are brought together.
Therefore QBN joins forces with some of Germany's leading RTOs and start-ups, PTB (coordinator), Fraunhofer, DIN, BSI, KEEQuant, Leibnitz University Hanover and Saarland University to accelerate the development of the quantum communication industry with the support of the "German Innovation Hub" for Quantum Communication.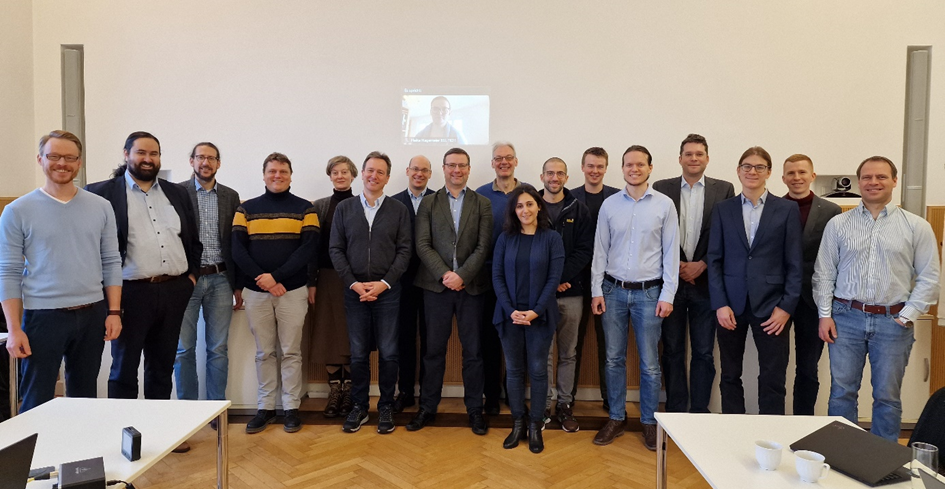 "The project pools important resources and will make an important contribution in building a strong and sovereign quantum industry.", Johannes Verst, CEO at QBN. "By leading the work package on "networking, innovation promotion & technology transfer" QBN aims to develop and research methods, tools and formats for innovation promotion, technology transfer, knowledge exchange and support for the key players in the commercialisation of quantum communication – founders, start-ups and SMEs. The findings are expected to make a significant long-term contribution to accelerating commercialisation in Germany and Europe."
About QBN
QBN, the Quantum Business Network, is the world's leading business network with today more than 60 members, that promotes networking, business creation and the development of organizations working in the field of quantum technologies and its value chains. We bring together people from industry, science and politics and connect you with the entire value chain to build a strong Quantum Industry in Europe. As a QBN member you are provided with growth acceleration and technological advancements through industry collaborations, deep market insights, visibility and supportive structures, business development, technology transfer and innovation support as well as entrepreneurial mentoring and fast access to private and public funding.
The Federal Ministry of Education and Research (BMBF) is funding the SQuaD ("Schirmprojekt Quantenkommunikation Deutschland") project within the 9 Mio. € funding measure as part of the federal research program on Quantum Communication ("Innovationshub für Quantenkommunikation").
Media contact

Johannes Verst
CEO and Founder, QBN
j.verst(at)qbn.world

Dr. Nicolas Spethmann
SQuaD coordinator, Head of QTZ at PTB,
nicolas.spethmann(at)ptb.de