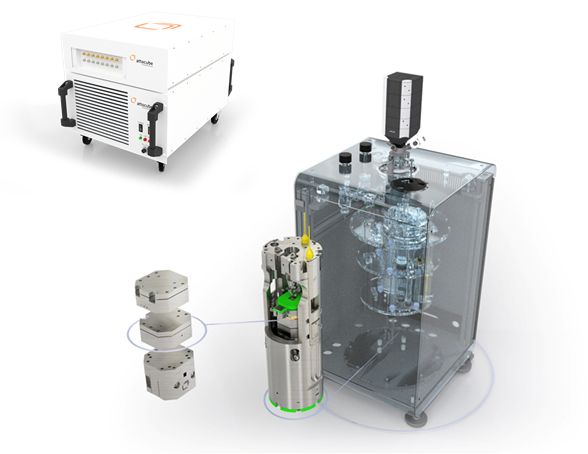 attocube is a leading pioneer for nanotechnology and cryogenic solutions in industry and research. We deliver cutting edge components for nanopositioning applications, platforms for cryogenic scanning probe and confocal microscopy and compact cryostats for the emerging quantum industry.
Since 2001, attocube has been at the forefront of applied nanoscience, delivering unique and innovative products to leading scientists all over the world. Our passion is to redefine precision, and to create products that keep shifting the edge of technical and physical feasibility.
Our mission is enabling scientific impact, and hence we work hard to support scientists in exploring challenging new phenomena under cryogenic conditions and in high magnetic fields. We serve scientists from basically all leading universities in the world , and also industry customers from demanding sectors such as semiconductor industry, space and of course quantum industry rely on our profound knowledge and experience of working in the smallest of dimensions and coldest temperatures.
The expertise and motivation of our team guarantees top-quality consulting, and we offer a comprehensive on-site installation service, and professional after-sales support.
We`re advancing technology standards in industry and research – which is why the world`s leading scientists and innovators trust attocube`s products.
Applications:
Within the product line "compact mobile cryogenics" we offer a complexity-reduced 19 inch rack mountable cryostat system for industrial applications and OEM supply. The infrastructure autonomy for sub 4K applications in this new cryostat system is achieved by the new compressor technology, that is revolutionary in thermal efficiency and size.