To download presentations, agenda, workshop results and participant list, visit QBN Meeting on Quantum Computing for Finance event page.
Second QBN meeting on Quantum Computing took place online on 17th of June and this time it was all about fintech. The meeting gathered many talented professionals from academia and industry to exchange their knowledge about the newest state-of-the-art technologies and to generate new ideas to improve European Quantum Industry. It was exciting to see that quantum computing has become a hot topic in finance industry as almost one third (32%) of the booked places were taken up by banks or companies with financial services background. The remaining places were filled by academia and research institutions (27%), as well as quantum startups, SMEs and large companies (41%), which provided a great balance in information exchange between academia and industry.
One of the main strengths of quantum computers is optimization problems, where only after testing out a huge number of possible combinations the most optimal one can be obtained. A lot of such problems can be found in finance, for example, asset pricing, portfolio-optimization, credit-scoring and Monte Carlo-type risk analysis, explaining how finance industry could benefit from quantum computing. The experts in the meeting introduced participants to a few of the already mentioned applications along with new ones.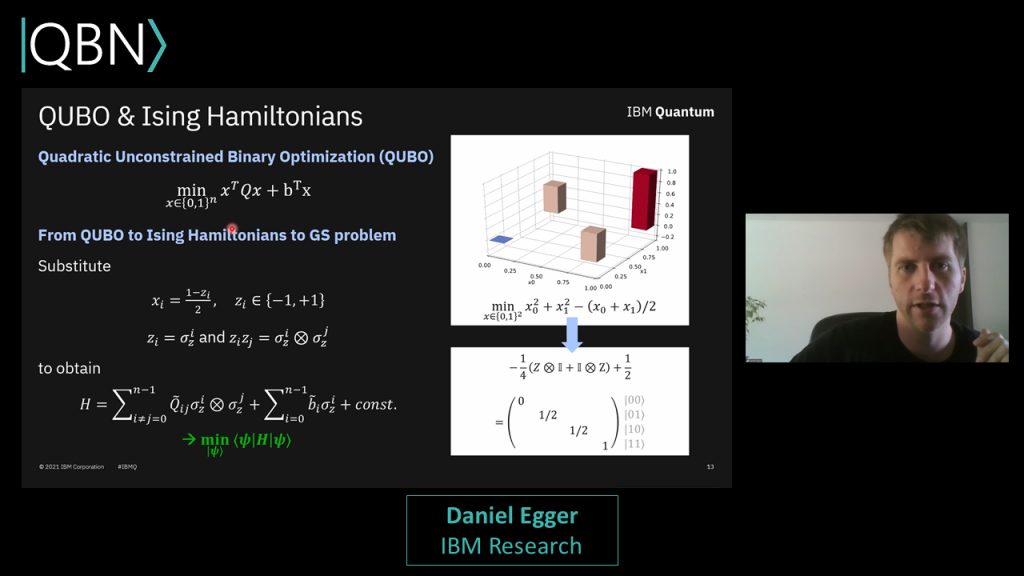 Johannes Verst, founder and CEO of the Quantum Business Network, opened the meeting with a few welcoming words and afterwards Daniel Egger, Research Staff Member at IBM Research, presented physics fundamentals of applications in the first key note ''Applications of Quantum Computing for Financial Services''. In the talk '' Quantum optimization using resilient algorithms'' Dr Thomas Wellens, Head of Quantum Information of Fraunhofer IAF, a member of QBN which supported the event, gave deeper insights on optimization problems.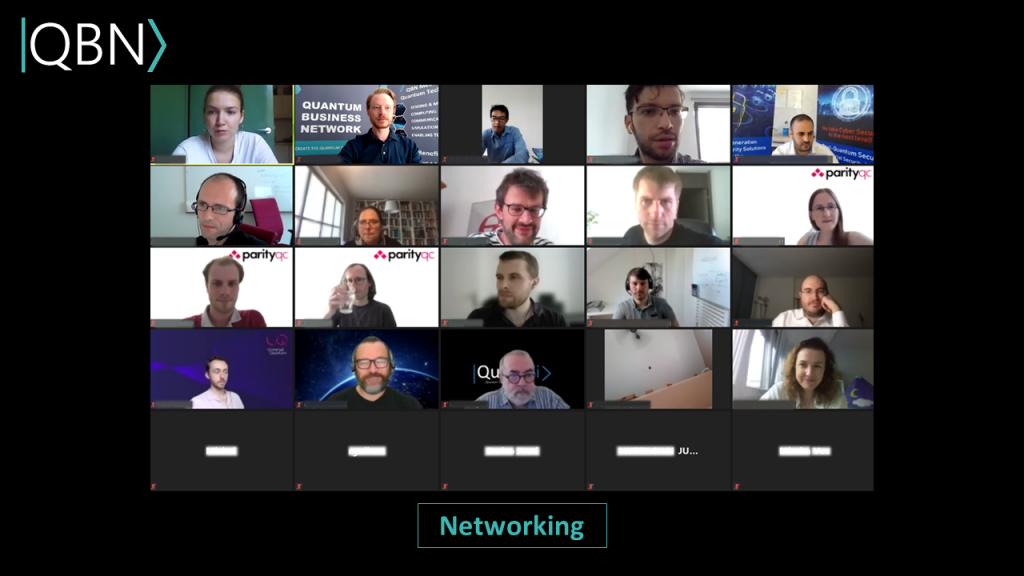 After that, participants had a chance to get to know each other individually and find potential business partners in face-to-face networking sessions. Networking is a great tool to gather information about exciting projects and propose new collaborations.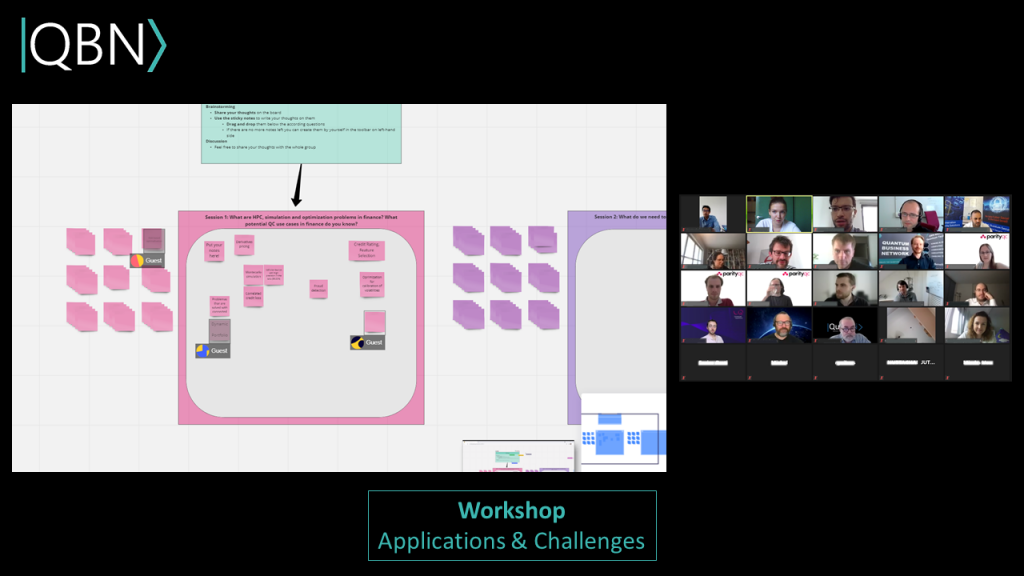 Networking was an excellent warm-up for the upcoming workshop about applications and challenges of quantum computing in finance. The interactive workshop gave enough time to discuss different opinions and questions about quantum industry and provided valuable outcomes. These results are perfect starting points for further work of the group. More to come.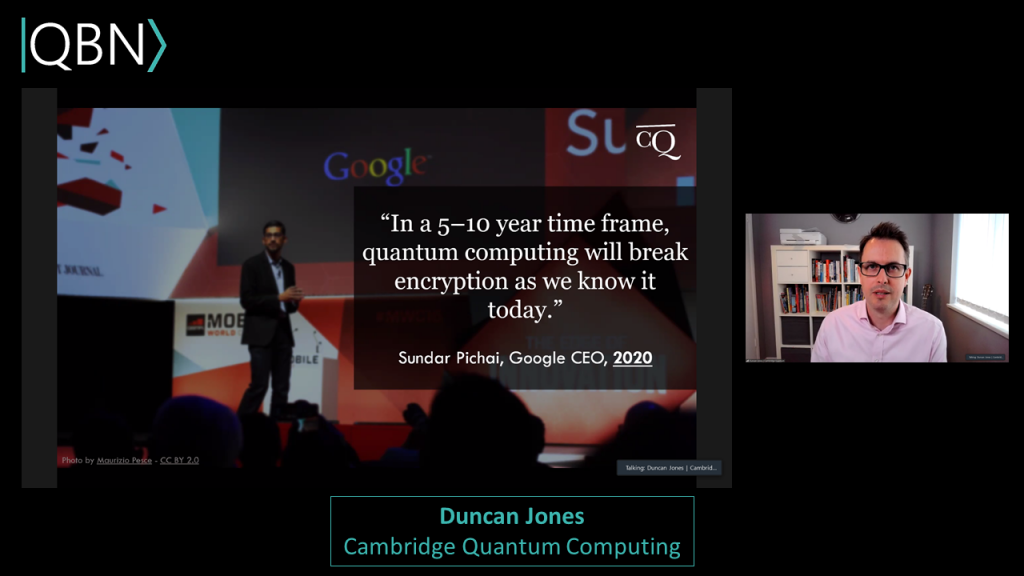 The second series of presentations started with a fantastic talk ''Understanding the differences and capabilities of quantum hardware'' by Prof Dr Frank Wilhelm Mauch from FZ Jülich. After that Dr Mattia Fiorentini and Duncan Jones from Cambridge Quantum Computing, a member of QBN, showed future and present use cases in industry and sensitive data protection in talk '' Quantum Computing for Finance and Cybersecurity: Impact and Opportunities''. In the last key note ''Sensitivity analysis of business risks via quantum algorithms'' Dr Thomas Decker, CTO of JoS Quantum, shared his knowledge on risk modelling.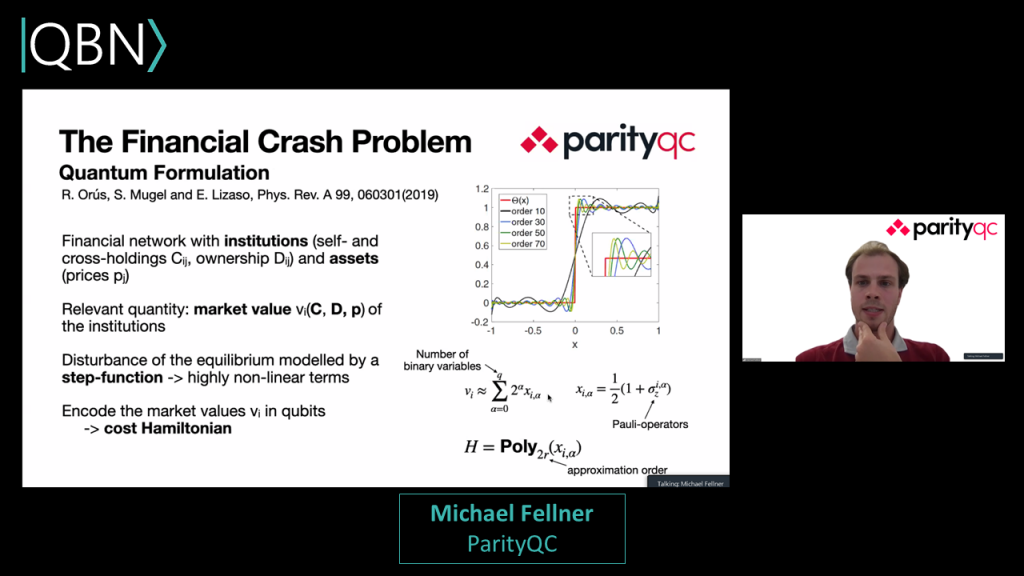 The industry and start-up pitches – ''Approaching the Prediction of Financial Crashes with the Parity Architecture'' by Michael Fellner from ParityQC, a member of QBN, ''Present day applications of quantum computing for finance we are exploring at Multiverse'' by PhD Samuel Mugel from Multiverse Computing and ''Post-Quantum Security for Banking and Financial Applications'' by Dr Rachid El Bansarkhani from QuantiCor Security – demonstrated effective and already ready-to-use quantum secure software tools.
Special thanks to all participants not only for their open and very valuable contribution but also for making the QBN Meeting on Quantum Computing for Finance to a high-quality meeting with a trust-based environment for knowledge exchange and collaboration.