Press release of Rahko
Innovate UK awards grant to Rahko-led consortium of technology, industry and academia experts for world's first project to simulate complex materials on near-term quantum computers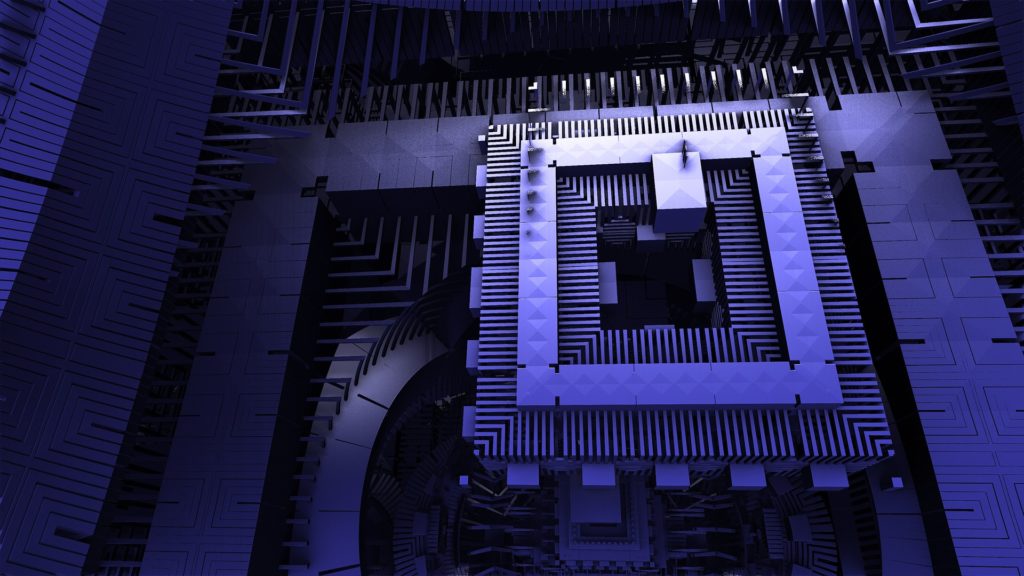 Consortium led by Rahko announces award of Innovate UK grant
Project partners include Johnson Matthey, King's College London and National Physical Laboratory, in cooperation with Amazon Web Services
Project is focused on novel simulation methods for modelling a real material system on a near-term quantum computer
Quantum computers hold promise of far superior modelling capabilities for strongly-correlated materials, with high potential for materials for air/road/industrial vehicles of the future, batteries and clean tech
Press Release: London, 15 June 2020 – A consortium led by quantum machine learning company Rahko has been awarded an Innovate UK grant for Quantifi, a project focused on novel simulation methods for the modelling of real material systems on a near-term quantum computer. The consortium brings together several leading academic and industrial scientists with partner organisations Johnson Matthey, King's College London and the National Physical Laboratory, with support from Amazon Web Services (AWS).
The project aims to break ground in fundamental research that will pave the way for the simulation of strongly-correlated materials on quantum computers. The simulation of strongly-correlated materials is currently limited by the modelling capabilities of classical hardware, limiting our ability to design new materials that will be essential for better batteries, a host of clean technologies and industrial, air and road vehicles of the future.
"We are honoured to be working with this consortium of incredible industrial and academic scientists. Strongly correlated materials play a huge role in our daily lives and the ability to model them at the quantum level will allow us to pave the way for significant advance across many critical research areas. A big thanks goes to the hardworking Innovate UK team in helping us get this ambitious project off the ground, and to AWS for their support and confidence in the vision of this consortium." – Leonard Wossnig, Chief Executive Officer, Rahko
"Computational materials science is integral to the development of modern functional materials for industrial application. Success in this field hinges on the access to modern algorithms and powerful high-performance computing. Quantum computing has the potential to usher in a new paradigm that will allow us to investigate industrial relevant materials with unprecedented precision and accuracy. To achieve this requires experts across academia, industry and government labs working together, as we will in Quantifi, to help make important advances towards realising the potential of quantum computing." – Dr Glenn Jones, Physical and Chemical Modelling Research Manager, Johnson Matthey
"We are very excited to contribute to Quantifi. This project will bring quantum computing to material sciences. It will enable future new progresses in our understanding of quantum materials with exotic properties, such as high temperature superconductors for example, which have eluded our understanding for the last three decades. More generally it will provide a new platform to study functional oxide materials, which represent the future of silicon technology." –Dr Cedric Weber, Senior Lecturer, King's College London
"One of the main challenges is to effectively couple the emergent quantum computing technology with cloud-based 'classical' computers to be able to target the systems and accuracy required to solve these commercial problems. This requires a massive effort, and this grant brings together academia, government labs, and companies from start up to multinationals in this endeavour. Cracking this problem will not only be a step forward for materials discovery, but also open up quantum computing technology to a wider audience." – Dr George Booth, Reader in Theoretical Physics, King's College London
"Based on our recent proof of concept demonstration that such materials simulations can run on currently available quantum computers, the Quantifi project will allow us to further extend this new technology to practical materials systems studied in industry. An important aspect will be the systematic testing and benchmarking of the new quantum computing software with the most advanced methods existing for conventional computers." – Dr Ivan Rungger, Senior Research Scientist, National Physical Laboratory
"The Innovate UK Quantifi project is an important effort to advance material science research using quantum computing. The approach of the Rahko-led consortium is innovative and practical – using cutting-edge high-performance compute approaches on AWS that can readily be extended to include quantum computers to test and demonstrate the feasibility of new scientific approaches. By leveraging the Amazon Braket service, researchers across the consortium can easily experiment with a variety of different types of quantum computing hardware and collaborate with our own researchers and quantum experts through the Amazon Quantum Solutions Lab." – Richard Moulds, General Manager of Amazon Braket, Amazon Web Services
Press enquiries to [wpml_mailto email="media@rahko.ai"]media@rahko.ai[/wpml_mailto]
—
About Rahko – Rahko is a London-based quantum machine learning company building the capability to better model the behaviour of drugs, chemical reactions and advanced materials with greater speed and accuracy than current state-of-the-art technologies. The company has its origins in the Computer Science and Physics Departments of UCL where founders Leonard Wossnig and Edward Grant first met in the course of their PhDs within the EPSRC Centre for Doctoral Training in Delivering Quantum Technologies. Rahko founders were supported by UCL Innovation & Enterprise in launching their venture, with a 12-month residency at the UCL business incubator The Hatchery at Base KX. Rahko is backed by Balderton Capital, Europe's leading early stage venture capital investor, and is a launch partner of the AWS Quantum Solutions Lab. For more information, visit www.rahko.ai Follow us at @rahkoai
About Johnson Matthey – Johnson Matthey is a global leader in science that enables a cleaner and healthier world. With over 200 years of sustained commitment to innovation and technological breakthroughs, we improve the performance, function and safety of our customers' products. Our science has a global impact in areas such as low emission transport, pharmaceuticals, chemical processing and making the most efficient use of the planet's natural resources. Today around 15,000 Johnson Matthey professionals collaborate with our network of customers and partners to make a real difference to the world around us. For more information, visit www.matthey.com. Inspiring science, enhancing life.
About King's College London – Ranked as one of the top 10 UK universities in the world*, King's provides students with a place in one of the most connected and dynamic cities in the world. King's is London's most central university, with five campuses in the heart of the capital: a location which allows us to form and lead international conversations. Our faculties, institutes and schools deliver world-leading research and have been enabling groundbreaking discoveries throughout our history. This research continues to underpin all of King's teaching so that we can help students realise their potential and work to make the world a better place. *QS World University Rankings, 2018–9
About National Physical Laboratory – NPL is the UK's National Metrology Institute, providing the measurement capability that underpins the UK's prosperity and quality of life. From new antibiotics to tackle resistance and more effective cancer treatments, to secure quantum communications and superfast 5G, technological advances must be built on a foundation of reliable measurement to succeed. Building on over a century's worth of expertise, our science, engineering and technology provides this foundation. We save lives, protect the environment and enable citizens to feel safe and secure, as well as support international trade and commercial innovation. As a national laboratory, our advice is always impartial and independent, meaning consumers, investors, policymakers and entrepreneurs can always rely on the work we do.
Based in Teddington, south-west London, NPL employs over 600 scientists. NPL also has regional bases across the UK, including at the University of Surrey, the University of Strathclyde, the University of Cambridge and the University of Huddersfield's 3M Buckley Innovation Centre.
About the Amazon Quantum Solutions Lab – The Amazon Quantum Solutions Lab is a program that connects customers with quantum computing experts from Amazon and its technology and consulting partners to develop internal expertise aimed at identifying practical uses of quantum computing, and accelerating the development of quantum applications with meaningful impact. To learn more, visit https://aws.amazon.com/quantum-solutions-lab/
About UCL Innovation & Enterprise – UCL has a rich history of discovery and innovation spanning over 100 years – from the development of the thermionic value which ushered in the electronics age in the late 19th Century, to pioneering cancer immunotherapy in the 21st Century. Today, UCL Innovation & Enterprise helps UCL's community of staff, students and alumni to realise the potential of their ideas and take them out into the wider world for the benefit of society. There are many ways to achieve this, including partnering with charities or businesses; providing consultancy to industry, government and policy-makers; commercialising discoveries and nurturing entrepreneurial skillsets, building student startups – and securing and distributing knowledge exchange funding. UCL's ambition is to change the world for the better and tackle the great global challenges of our time. UCL Innovation & Enterprise is at the heart of this aspiration. Find out more at http://www.ucl.ac.uk/enterprise Follow us on Twitter @UCLEnterprise