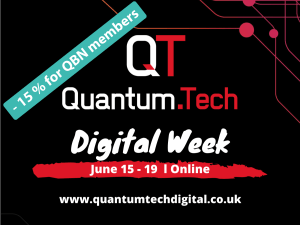 The global virtual conference for commercial applications of Quantum technology takes place on 12th and from 15th – 19th June 2020.
? We provide our members 15 % DISCOUNT on the tickets. You want to join the conference and have access to the app and the community portal? Just let us know and we will send you a discount code.
? If you are interested in learning more about the Quantum Business Network, lets arrange a one to one virtual meeting at the Digital Week.