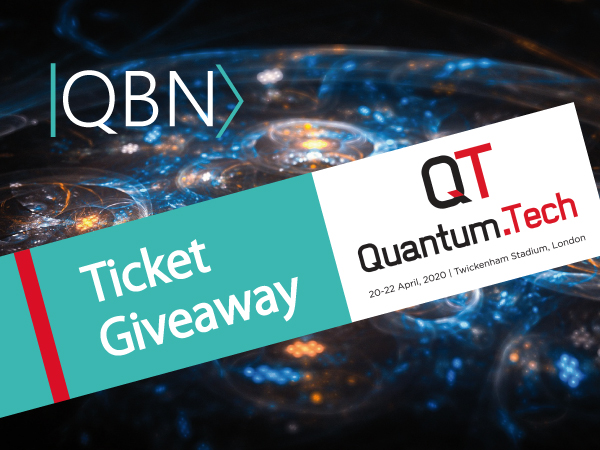 Win a ticket for Quantum.Tech, the global conference and exhibition in London (postponed) where the entire quantum technology ecosystem gets together to significantly advance one of the future industries with the most impact.
Just write us an email [wpml_mailto email="info@quantumbusinessnetwork.de"]info@quantumbusinessnetwork.de[/wpml_mailto]:
Your name, address, organization (optional)
A three sentence pitch, why you want to attend Quantum.Tech
One winner will be drawn among all participants, who send in the email by 29.02.2020.
With your email you agree in the publication of your name and your three sentence pitch.