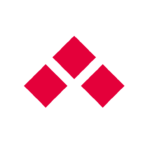 Parity Quantum Computing GmbH
ParityQC, a quantum architecture company, introduces a new paradigm on how to build scalable and fully programmable quantum computers to solve optimization problems. The company develops blueprints (instruction set and chip layout) for quantum computers as well as the appertaining operating system called ParityOS. The architecture provides unique advantages for all currently available hardware platforms and methods (digital/analog).
Quantum Optimization Engineer
Parity Quantum Computing Germany GmbH
(Hamburg, Full time, m/w/x)
About the job
We are looking for a Quantum Optimization Engineer who will join our team to create the next generation of operating systems for quantum computers. The role involves mainly optimizing the ParityQC architecture for specific quantum hardware systems.
Your tasks
As a Quantum Optimization Engineer you will implement processes that translate quantum algorithms into sequences of physical operations on real quantum hardware. Using your knowledge on quantum circuit and noise modeling, you optimize the mapping of standard gates sequences onto hardware specific instruction sets. Join us in building the world's most scalable architecture for solving optimization problems. You will encounter many challenging opportunities to grow in your role and you will expand your knowledge by discussing and working within a world-class team of experts from around the globe.
Skills & Experience
Required Skills & Experience
PhD in quantum physics (theoretical physics), experience in quantum computing or numerical optimization
Strong programming skills with languages like Python (required) and high performance computing languages such as C/C++ or Fortran.
Experience with quantum computing frameworks like Qutip, Cirq or Qiskit
High degree of creativity and pro-activeness
Ability to work self-initiated and independently
Fluency in English
Preferred Experience
A proven track record in modelling quantum systems and in particular quantum information processes
Experience with numerical optimization techniques or trapped-ion physics is a plus

Our Offer
We are a young spin-off working in one of the most exciting emerging technology fields. There are no long-time proven concepts on what we are doing – we need to invent everything from scratch, and we are therefore able to shape a whole new generation of computing. We are pioneers in this field and develop the blueprints for the upcoming generations.
**Please submit a copy of your CV and a cover letter stating why you would be interested in working at ParityQC and why your experience is relevant **
Hard Facts
Job: Full time
Hours of work per week: 40 hours
Remuneration based on experience
Place: Hamburg
Contact: recruiting@parityqc.com