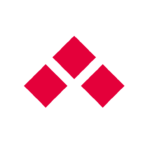 Parity Quantum Computing GmbH
ParityQC, a quantum architecture company, introduces a new paradigm on how to build scalable and fully programmable quantum computers to solve optimization problems. The company develops blueprints (instruction set and chip layout) for quantum computers as well as the appertaining operating system called ParityOS. The architecture provides unique advantages for all currently available hardware platforms and methods (digital/analog).
Quantum Algorithm Engineer
Parity Quantum Computing GmbH
(Innsbruck/Hamburg, Full time, m/w/x)
What we do
ParityQC is the world's only Quantum Architecture Company. We have developed a fundamentally new way of solving industry-relevant problems on quantum computers. We develop blueprints for quantum computers and the associated operating system – ParityOS.
About the job
We are looking for a Quantum Algorithm Engineer who will join our team of Quantum Physicists creating next generation quantum computers. The role principally involves the development of algorithms and quantum hardware proposals using the ParityQC architecture and making them a standard in QC. We are developing ParityOS, a toolchain of software that translates optimization problems from its raw mathematical formulation to a complete quantum program, that can be specifically customized for the underlying hardware platform.
Your tasks
As a Quantum Algorithm Engineer, you will develop pioneering algorithms in the realm of quantum computing.  These novel quantum algorithms are specifically co-designed to run on near-term quantum devices. You will utilize the specific advantages of different hardware platforms, e.g., trapped ions, neutral atoms, or superconducting quantum computers to design performant algorithms and to propose how to experimentally realize the necessary algorithmic building blocks. You will bring in your findings in national and international standardization committees to shape the future standards of QC. The focus of our company is the co-development of hardware and software, which requires both theoretical knowledge of quantum information theory, as well as a deep understanding of the current qubit platforms.
Skills & Experience
Required Skills & Experience
PhD or Master's degree in (theoretical) physics, mathematics or related subject with a focus on quantum computation
Deep understanding of at least of one of the current qubit platforms (atoms, ions, superconducting qubits, etc.)
Deep understanding of quantum computation and quantum information
Interest/Experience in technical standardization tasks
Programming skills, in particular Python
High degree of creativity and pro-activeness
Ability to work self-initiated and independently, experience in research
Fluency in English
Preferred Experience
PhD in quantum physics (theoretical physics)
Experience in technical standardization, Involvement in national and/or international standardization committees
A proven track record in quantum physics and in particular quantum information
German skills are a plus, but not required
What we offer
We are a spin-off working in one of the most exciting emerging technology fields. There are no long-time proven concepts on what we are doing – we need to invent everything from scratch, and we are therefore able to shape a whole new generation of computing. ParityOS is the first fully cloud-based operating system for quantum computers. We are pioneers in this field and develop the blueprints for the upcoming generations. Thus, the position also offers the possibility to conduct research and publish in peer-reviewed journals. Furthermore, we offer an appealing work environment with an international, motivated team and the flexibility to partially work from home.
**Please submit a copy of your CV and a cover letter stating why you would be interested in working at ParityQC and why your experience is relevant **
Hard Facts
Job: full time
Hours of work per week: 38,5 h
Remuneration based on experience
Place: Innsbruck/Hamburg
Contact: recruiting@parityqc.com